Rangers fans want guarantee from board that they will not mortgage Ibrox
A Rangers supporters' coalition group have criticised the club's board.
Last Updated: 18/03/14 7:37pm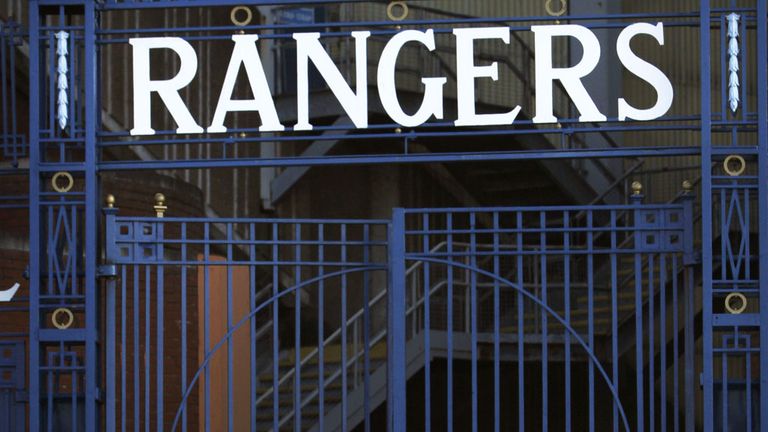 The Union of Fans have released a statement saying they want the club to guarantee that they will not use the stadium and training ground as security to secure cash investment.
The statement comes in the wake of former director Dave King's meeting with the board last week, in which he attempted to address concerns about the club's financial status following the loss of £14.4m last year.
And the board released a statement on Saturday promising King it was determined to place Rangers back at the forefront of Scottish football and saying they had "no intention" of using Ibrox or Murray Park as security.
However, the Union of Fans have now released a statement saying: "Although pleased that they (the board) have made a commitment not to raise finance, or take out any type of security, on Ibrox or Auchenhowie, we are disappointed that they have refused to make this as unequivocal as we would have expected.
"'We have no plans' does not engender the same confidence as 'we will not'."
However, the fans also said they back King's plan to give the board 30 days to complete Graham Wallace's 120-day review of the club.
The statement added: "Clearly the board's position has changed over the weekend, from one where we had no clear sight of their strategy with regard to moving the club forward, to one where they have now committed to fans and shareholders to implement the funding plan we believed was required.
"This plan, if properly executed, should allow the club to compete both domestically and in Europe in the medium term.
"We are pleased that they are no longer considering the massive scaling back of club operations that would have been required, both on and off the park, under their previously assumed but never communicated strategy.
"We also note that they have confirmed that they do require further investment as a matter of some urgency. We expect significant amounts of that investment to come from a united fan investment vehicle, including Dave King.
"Having secured these binding, public commitments from the board, through Dave King, we are now prepared to wait for the publication of the business review from Graham Wallace within the next 30 days."
The Union of fans have also confirmed they will be going ahead with a plan suggested by King, in which they set up a trust which will collect season ticket cash and then slowly feed it to the club.
"We will be continuing with plans to set up a Season Ticket Trust," said the statement.
"We are determined to be in a position to provide it as an option, if required, and will continue to update the supporters on our progress on a regular basis.
"We expect to engage with legal advisers and trustees as early as next week."