Transfer news: Rangers manager Ally McCoist plans summer signings
Rangers manager Ally McCoist has held talks with two players as he waits to be given funds for new signings.
Last Updated: 20/03/14 1:46pm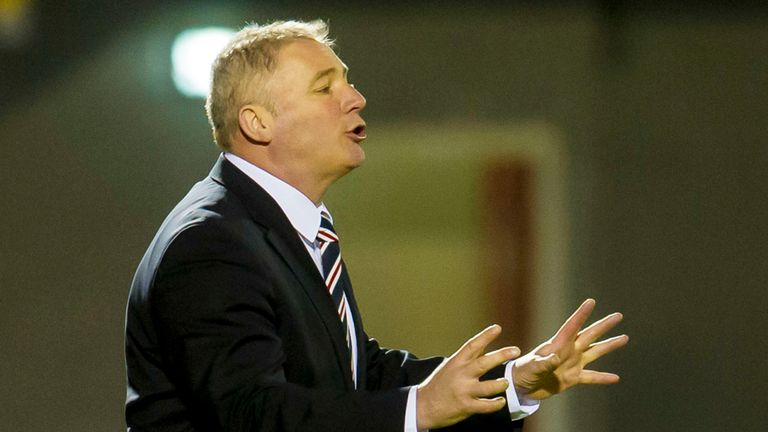 McCoist is waiting on the results of chief executive Graham Wallace's 120-day review of the club's finances to find out if he will have money to spend on players ahead of next season's challenge in the Championship.
Motherwell defender Shaun Hutchinson and St Mirren midfielder Kenny McLean have been linked with moves to Ibrox, but McCoist says he is not currently in a position to offer any deals.
"I have spoken to two players. I can't give you names but that's where we are at the moment, " he said.
"There are players we are looking at in the hope we might be able to buy them or get some free transfers. We don't know if that will happen but these are just options as we try to cover our bases.
"The unfortunate position we are in is that we can't offer anyone anything. That's not ideal but we will continue to do our homework and prepare to move when we can."
Wallace's review is due to end in mid-April, with the club's annual accounts also expected to be published before the end of March, and so McCoist will find out within the next 30 days whether he can press ahead with adding to his squad.
Rangers do not have a scouting network of any kind, with former Scotland international McCoist researching potential signings by himself, but he says he is also looking to put one in place should he have the funds.
"It's not easy without a scouting department I have to tell you," the Blues boss said.
"To have no scouting network is unacceptable for a club like ourselves, but the board are aware of the importance to have a top-class scouting department and we will get one."