Rangers have transferred a £1m loan from Laxey Partners to a current shareholder
Rangers have cancelled their £1m loan agreement with Laxey Partners in favour of a new deal with a current shareholder.
Last Updated: 25/03/14 3:22pm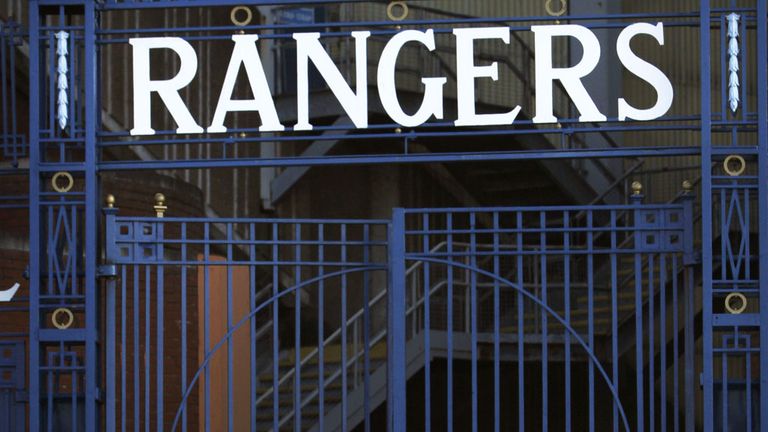 Laxey, a hedge fund management company based on the Isle of Man, had agreed to lend the League One champions £1m over six months at a reported interest rate of 15 per cent.
The contract drew criticism from a number of fans groups with one shareholder coming forward and offering the same amount on 'more favourable terms'.
In an announcement to the Stock Exchange, Rangers announced the credit facility has now been transferred to Mr George Letham, who had made public his offer to the club following criticism of the original deal.
The loan was part of a £1.5m borrowing the club entered into last month - along with £500,000 from club chairman Sandy Easdale - which was secured against Edmiston House and the Albion Car Park outside Ibrox Stadium.
A statement from Rangers' plc read: "On 24 February 2014, the company
announced that it had entered into two secured short-term credit facilities for
an aggregate amount of up to £1.5m.
"These credit facilities were provided by Laxey Partners Ltd to the amount of £1m and Alexander Easdale to the amount of £500,000.
"Laxey has, pursuant to an agreement entered into today, transferred all rights and obligations in relation to the Laxey Facility to Mr George Letham
including all its rights in relation to the standard security granted as security for the Laxey Facility. Mr Letham is a shareholder in the company and a lifelong Rangers fan.
"The Laxey Facility, now transferred by Laxey to Mr George Letham, remains
subject to the same terms and conditions with the exception that the premium
payment has been reduced to £45,000 and remains payable in shares or cash."
Letham had previously stated he only wished to receive extra shares in return for his loan as he had 'no wish to take cash out of the club'.