Scottish football: Rangers set for fight over document release by former director
Last Updated: 01/04/14 3:43pm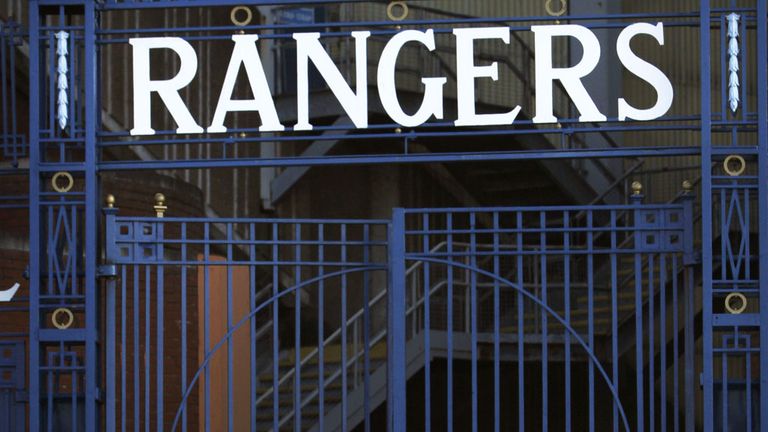 Rangers insist they will continue their battle to prevent the release of secret contracts by their former commercial director.
Imran Ahmad is suing the Scottish League One champions for a £500,000 bonus he claims is due for helping to set up agreements worth £10m with sportswear manufacturers Puma and retailer Sports Direct.
However, Rangers fear the deals might be leaked on-line, claiming they should remain private because they are commercially sensitive.
Ahmad was sacked last April after being accused of leaking confidential club documents on a supporters' forum - a claim he denies - and is arguing he is due five per cent of any contracts he negotiated during his time at Ibrox and has presented a letter from former chief executive Charles Green backing his stance.
At the Court of Session in Edinburgh, Ahmad was successful in his bid to gain access to a number of documents.
Rangers were ordered to hand over files relating to the purchase of the Albion car park - which Ahmad claims to have negotiated - financial projections for the Puma and Sports Direct deals as well as accounts for the period covered by Ahmad's employment at the club.
Emails sent to and from the former Zeus Capital managing director's account will be given to a third-party commissioner to "sift" through before relevant messages are then passed to Ahmad's legal team.
However, both parties will have to return to court on May 13 to argue over whether the Puma and Sport Direct deals should be released.
Alan Summers QC, representing Rangers, told Lord Woolman: "The pursuer was dismissed from his employment with the defenders because his employers allege that he put material that was confidential and damaging to his employers onto the web.
"There is an unnatural fascination with all things Rangers and there is a market for information that relates to it and its internal workings."
But Ahmad's counsel, Kenny McBrearty QC, dismissed those fears.
He said: "The concern of the defenders relating to the release of these documents is that the pursuer will then put them into the public domain. That is a suspicion and a suspicion only."
Rangers claim that if the details of their kit deal with Puma are made public, it will put them at a "serious disadvantage" when trying to negotiate with other suppliers once it ends.
A full four-day hearing will take place in November or February 2015 - with Green expected to be called as a witness.
Ahmad has already lodged a letter from Green - who he claims was authorised to approve the bonus - dated April 5 last year which appears to show the Yorkshire businessman sanctioning the payment.
It reads: "Dear Immy, now that the Puma and Sports Direct deals are complete, I can confirm that your bonus for 2013 will be not less than £500,000."
At the previous hearing, Summers claimed the letter was "contractually inept, linguistically obscure, stylistically informal and essentially unlawful".