Dave King hits back at Rangers board in fresh statement
The row between Dave King and the Rangers board has intensified after he issued a statement questioning its integrity.
Last Updated: 14/04/14 7:56am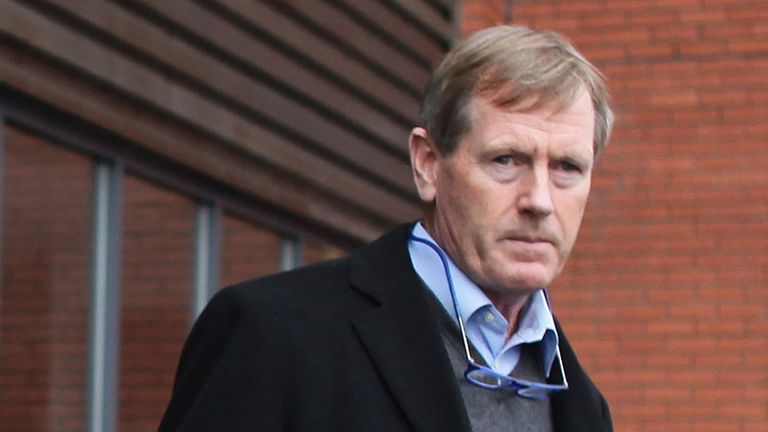 The former Ibrox director on Friday urged Rangers supporters not to buy season tickets and accused the board of an "extreme act of bad faith".
The South Africa-based Glaswegian was upset that the club have asked fans to renew their season tickets before the completion of a 120-day review of the business's operations.
Rangers, who have referred the matter to legal advisors, noted King's statement "with astonishment" and said he had made "a number of untrue allegations".
However, King has hit back with a statement which read: "I must respond to the Rangers board's criticism of my appeal to withhold season ticket advances.
"This board continues its habit of evading issues by attacking the integrity of any individual or group that speaks out against them. I am happy to engage the board on our comparative integrity.
"Unlike this board, I do not regard integrity as a character attribute that comes with an ON/OFF switch.
"When I met with the board the chairman requested that, other than the two public statements that we made, the balance of our discussions would remain private.
"I agreed to that and, despite requests from fan groups to disclose the full details of my discussions, I steadfastly honoured my undertaking. This board did not do likewise.
"In an ill-judged attempt to discredit me, they have now disclosed my comment to them that I preferred not to put money into Rangers if it could be found from other sources.
"In this instance they demonstrated their lack of integrity for no advantage as I had already, as part of my frank discussions with the fan groups, advised them that I had no prime ambition to invest further in the club but will do so if no other investors come forward.
"I would be delighted if the club could thrive without any investment from me.
"This attempt at a "juicy" leak by the board merely proves that it is impossible to engage this board on a basis of confidentiality and integrity."