Transfer news: Rangers boss Ally McCoist fears missing out on transfer targets
Rangers boss Ally McCoist admits he fears missing out on transfer targets due to uncertainty over the club's budget.
Last Updated: 15/04/14 6:44pm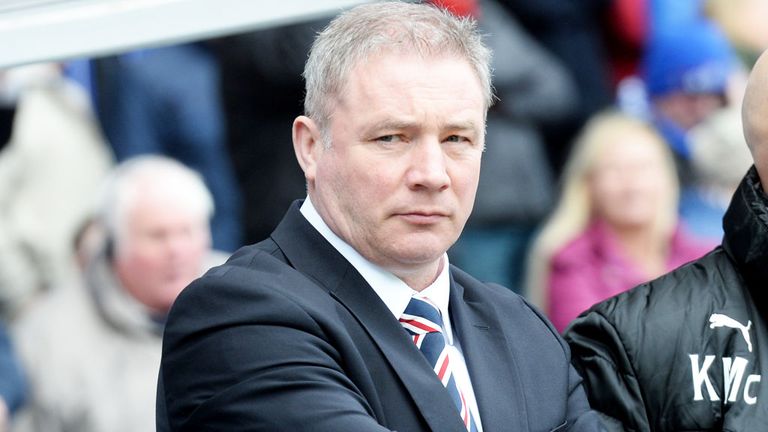 McCoist is planning for life in the Scottish Championship next season and has already held talks with two potential transfer targets.
However, McCoist is still waiting to find out from chief executive Graham Wallace how much money will be available to spend this summer as he continues his review of the club's finances.
"I've been told by Graham that I'll know what the budget is soon," said McCoist.
"I'm obviously bursting to get moving, I want to get things sorted for the start of next season.
"But I have to do my job. I'm looking at pre-season, I'm looking to strengthen areas of the squad and the team.
"It's right to say if season ticket money was witheld, it would affect the budget. But that's something Graham has to answer. I don't dictate the budget, that's his job.
"I've spoken to two players and there are others out there.
"But it's difficult because I can't talk to them and then say 'I might come back and speak to you again'. I have to be honest with them and we need to get moving.
"I have one conditional 'yes'."
"But am I worried I could lose them because I can't offer them contracts? Yes but there's nothing I can do about it.
"Until we can actually offer them anything, we just have to wait and be ready to go."
Meanwhile, Rangers youngster Calum Gallagher has signed a new two-year deal at Ibrox.