Rangers boss Ally McCoist claims he is uncertain what his budget will be this summer
Rangers boss Ally McCoist claims he is uncertain what his budget will be this summer as he prepares for next season.
Last Updated: 18/04/14 5:16pm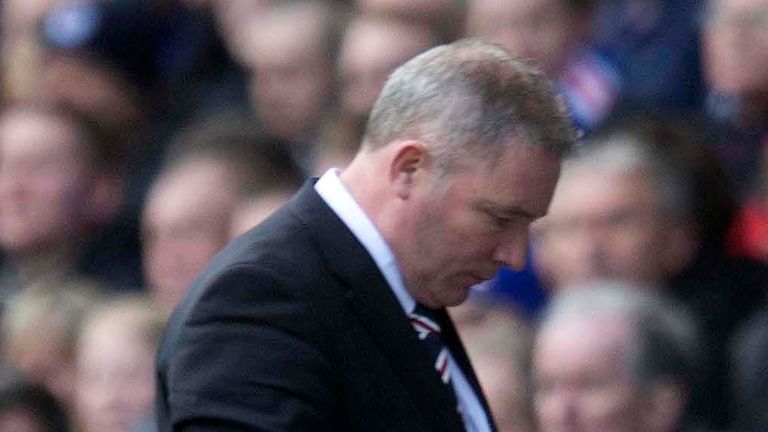 Chief executive Graham Wallace has just finished a 120-day review of the League One club's finances, which are due to be made public on 25 April.
Wallace indicated at the club's inaugural Annual General Meeting in December that there would have to be cut-backs at Rangers, who reported losses of £3.5m in the six months to the end of last year - and there are concerns as to their ability to continue as a going concern next season.
None of the squad have left the club since then, and Rangers have the second highest wage bill in Scottish football, despite playing in the bottom two leagues.
In recent weeks McCoist has stated he would like to further strengthen his squad, and revealed his admiration for Dundee United defender Gavin Gunning and Kilmarnock striker Kris Boyd.
But McCoist insists he is looking forward to getting some clarity regarding the financial position next week.
"I haven't been told what the budget is," McCoist said. "At this point we don't know if we can get players in, or if we can buy players next season.
"It is not an ideal situation for anybody, because you would like to let players know as quickly as possible what the plans are for next season.
"It is common knowledge that Graham and the board are doing a review so we will wait to see the outcome of that and I think it is safe to say we will be told then which is absolutely fine.
"I don't know what the review will say but from my own point of view it is very important as we will have an indication of what we can and cannot do in terms of my plans for next season and that has to be a positive."