Gordon Smith praises former Rangers team-mate Sandy Jardine
Gordon Smith has paid tribute to Ibrox great Sandy Jardine, who died on Thursday following a long battle against cancer.
Last Updated: 25/04/14 3:15pm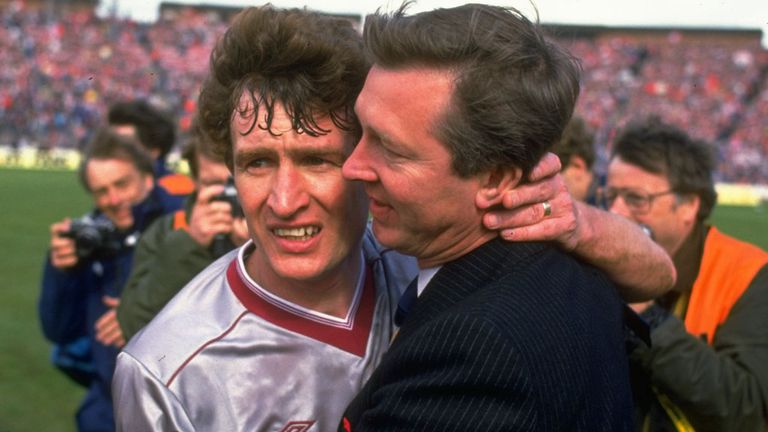 Jardine played 674 matches for Rangers and, in the process, collected 14 major medals with the club that included three Scottish League titles and the European Cup Winners' Cup triumph in 1972.
Smith, who spent three years with Jardine after arriving at Ibrox in the late 1970s, said: "I'll remember him of course as a great player, a great team-mate and a great person.
"He was one of the leaders in the dressing room when I went to Rangers. He always had an opinion, would speak to you and was always helpful if you were a young player coming into the team. He will be remembered by everyone in positive terms."
At international level Jardine represented Scotland in two World Cup final tournaments - in 1974 and 1978 - and was twice voted Scotland Player of the Year.
As a player, Smith said of him: "Sandy could have played in any era. He was very skilful, had a great touch, was also very fit - a top-class player.
"It was a joy to play with him and know him and I think he will be honoured by the fans, the club and there will be a big tribute at the game on Saturday.
"When he played, Scotland had two of the greatest right-backs in the world in the shape of Sandy and Danny McGrain."
Former Celtic defender Danny McGrain, who played alongside Jardine for Scotland at the 1974 World Cup, spoke emotionally of a man he called "Mr Perfect".
"I only heard about it this morning and was totally taken aback as I thought he was in remission," he said.
"Both my wife and I had a tear in our eyes. He was just a great guy, a nice, nice man.
"There is nobody in the Celtic side who ever said anything bad about Sandy and rightly so, he was a gentleman.
"He will be sadly missed."
Celtic boss Neil Lennon said: "Sandy is one of those rare people who transcend the Old Firm and he is very well respected within the fraternity here (at Celtic).
"He was always a gentleman, a huge Rangers man, obviously, but very well respected by everyone and it is very sad as 65 is not that old.
"He had a fantastic career, he is one of the best Scottish defenders of his generation, if not one of the best of all time and it is huge loss for Scottish football.
Colin Jackson, another former team-mate of Jardine's added: "He was a wonderful person, a terrific player and we all had great respect for him and I have yet to meet anyone who had a bad word to say about Sandy."