SPFL: Graham Wallace's Rangers review points to seriously mismanaged cash reserves
Graham Wallace's 120-day review into Rangers finances claims the club have seriously mismanaged cash reserves.
Last Updated: 26/04/14 5:48pm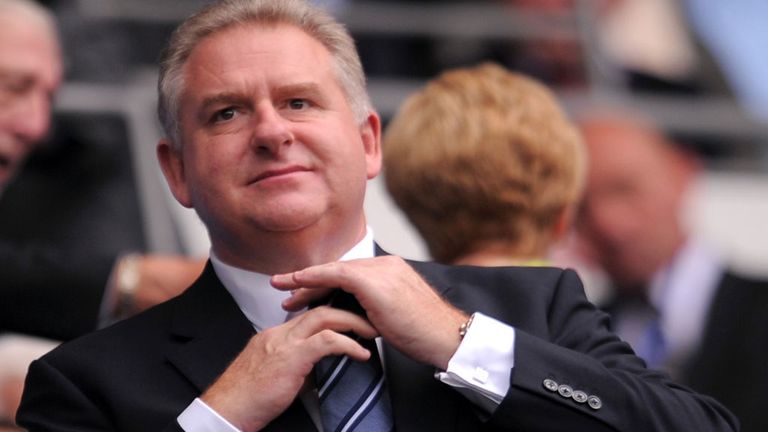 The Ibrox club have raised £70m since May 2012 but by last December had just £3.5m left due to money being 'spent quickly and in some areas liberally, through decisions which were ill thought out, unstructured and poorly executed'.
Wallace's document, released to the Stock Exchange on Friday morning, states the club has streamlined its business practices and will now plan to raise up to £30m over the next three years but warns supporters that plans to withhold season-ticket cash threaten the club.
Part of the lengthy report reads: "Should the club suffer a substantial decrease in season ticket income in the next two months, then it would be unable to trade in the short term without seeking additional external funding as previously disclosed in the RIFC December 2013 interim results."
It also revealed that fans planning to buy season books for the 2014/15 campaign will not be able to pay for them with debit or credit cards after the company responsible for handling the transactions insisted the club gave it security over Ibrox, a demand which Rangers rejected.
Rangers now say that if season ticket sales slump they may use powers granted to the board at December's inaugural Annual General Meeting to allot as many as 43.4m shares to existing shareholders at 1p each in a bid to raise fresh cash.
However, the report claims manager Ally McCoist will be allowed to add to his squad ahead of their step up to the Championship despite criticism over their activities in the transfer market last close season.
During the summer McCoist signed nine new players, players Wallace said the club should have known 'it could not afford, along with the £10.4m paid out in wages between the summer of 2012 and last December'. He adds that some of the contracts handed to the squad were 'generous and poorly structured'.
Wallace has now drawn up a three-year plan designed to help Rangers challenge Celtic for the Scottish title should they reach the Premiership, insisting he will be given funds to add to his squad over future transfer windows through a 'more structured and planned' signing policy.
In concluding his review, Wallace, who claimed the financial forecast he received from his predecessor - Craig Mather - last November, was 'seriously flawed', said that among the outgoings was £2m spent on stadium wifi, LED displays and large screens 'which were non-essential and did not generate incremental income'.
He also claims the fact Rangers were forced to take out a controversial £1.5m 'crisis loan' earlier this year was the result of 'poor planning and forecasting of cash flows' and admitted a number of commercial deals signed by the club during the Charles Green-era were putting the club under strain.
Despite the stark warnings contained within the review, former Manchester City chief operating officer Wallace has played down fears over the club's long-term future, insisting 'the business is now on track'.
He adds: "A successful and sustainable future for the club can be achieved if the club continues to be managed professionally, with strong stewardship and standards of governance and has the continued support of the Rangers fans, shareholders and commercial partners."