Scottish Football: Rangers will not enter administration, says CEO
Rangers chief executive Graham Wallace has insisted the club will not be placed in administration.
Last Updated: 25/04/14 5:41pm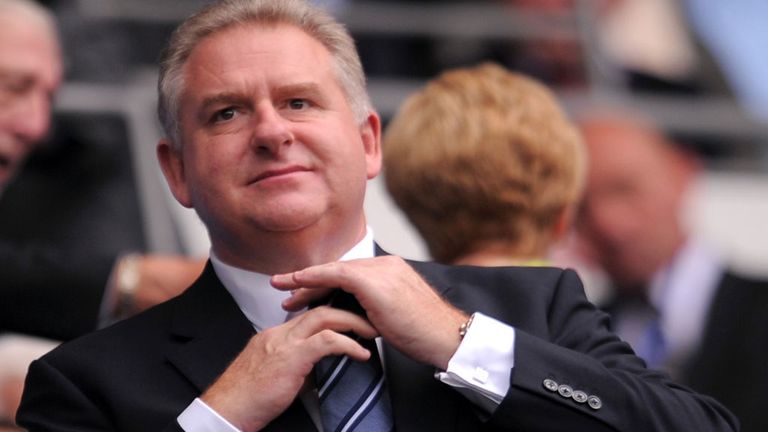 The document claimed Rangers have "mismanaged almost all of their cash reserves" since 2012 and now have just a "little less than £3.5m" left in the bank, despite £70m having been raised after Charles Green bought the club and its assets.
But Wallace remained upbeat about the future of Rangers, with funds due to be made available to manager Ally McCoist as he looks to guide the club to the Scottish Premiership title.
Wallace did concede some non-playing staff may lose their jobs and warned the club's long-term prospects could be harmed by supporter threats to withhold season-ticket cash as they apply pressure on the club's board.
"I still stand by the statement that there is no threat of administration," he said. "A football club such as Rangers has a significant portion of its annual income from season tickets.
"If you have any fundamental change to your flow of income, that has an impact on your bottom line and cash position. But as I look at the business today, I am more confident than I have been. We have a very clear vision and clear path forward.
"There would need to be a substantial reduction in season-ticket renewals for the club to have an operating issue, and I mean a substantial reduction."
The club's share price dropped 15.38 per cent to 22p in the hours after the document was presented to the Stock Exchange at 11am.
Wallace stated a "massive opportunity" to rebuild the club in a "controlled and managed way" had been wasted and admitted the challenge faced by Rangers was worse than he had initially thought.
"The situation when I joined was worse than I anticipated," he told a media briefing.
"I knew there was a significant issue that needed to be confronted but the magnitude of some of the issues mentioned in the report gives an indication of the size of the challenges we have inherited."
Wallace insists "the business is now on track" after practices were streamlined and was keen to emphasise the club's situation will improve if all parties stick together.
His report added: "A successful and sustainable future for the club can be achieved if the club continues to be managed professionally, with strong stewardship and standards of governance and has the continued support of the Rangers fans, shareholders and commercial partners."