Ally McCoist claims he is "staggered" by losses of £67m at Rangers
Ally McCoist claims he is stunned by losses of £67m at Rangers in less than two years.
Last Updated: 29/04/14 3:11pm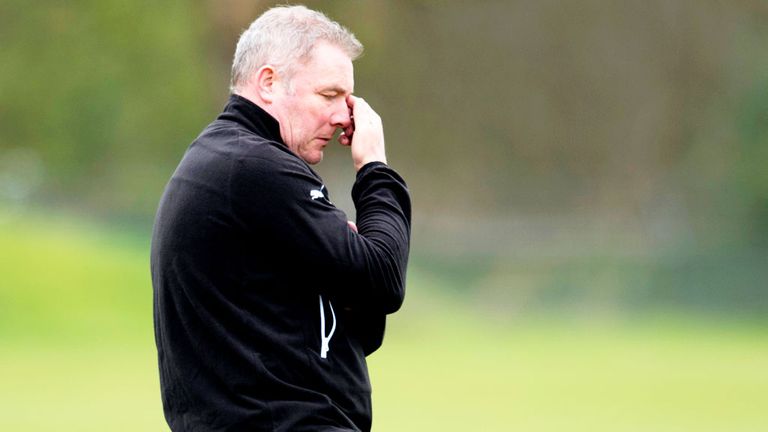 Chief executive Graham Wallace's business review revealed that the Scottish League One winners had spent that sum in less than two years.
McCoist has guided the club to successive promotions since their formation as a newco in 2012 but Rangers have come in for criticism as they have the second-highest wage bill in Scotland.
But McCoist insists the focus should not be on players' wages and remains adamant the club is well run in respect of what the squad earns.
"I am hoping that the club moves forward but I was staggered at the losses, the money that has gone for one reason or another," he said.
"And I probably should mention that I am totally against any indication that the players have the money. One or two people have wrongly questioned players coming in and money being spent.
"Just to put the record completely straight on that, we didn't spend any money at all on the players, the budget came down, the wages in relation to turnover at the club is probably the envy of any club in world football.
"So although some of the money has gone on players' wages, it is a very small fraction of where the money has gone.
"It (ratio) is maybe 27/28 per cent. I think the lowest in the Championship last year was 53 or 54 per cent so that would give you the indication that the players' budget should be well within the overall turnover.
"So I refute the players taking any stick at all on it plus the fact that it wasn't myself who offered the players the contracts."
McCoist also queried Wallace's wishlist, headed by Rangers' aim to be Scottish Premiership champions by 2016/17.
He said: "We have always been ambitious, always set our targets as high as possible and I understand and accept that," he said
"I wouldn't want that to change at all.
"And hopefully, if we do get investment those targets can become realistic which is where we want to be.
"We need investment. I don't think it is as much rocket science as people are making out.
"If you lose in the region of £35million to £45million worth of players (due to administration) and don't buy to replace them you are going to struggle to compete at the level you once were."