Scottish League One: Ally McCoist proud of Rangers' unbeaten season
Ally McCoist could not hide his pride after Rangers ended an unbeaten League One season with a 1-1 draw at Dunfermline.
Last Updated: 03/05/14 7:14pm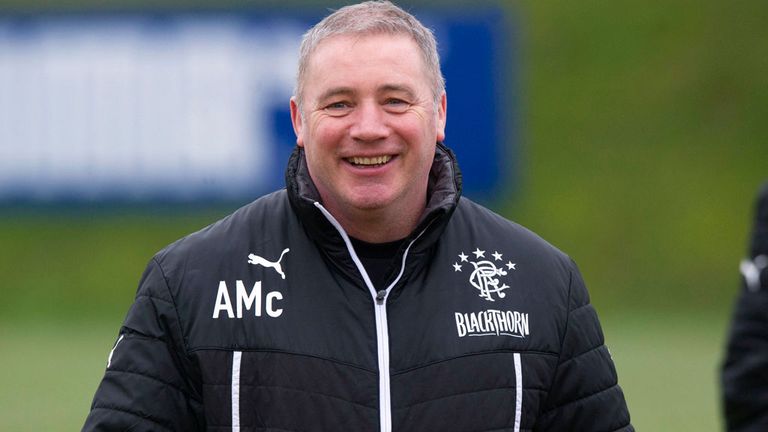 McCoist admitted it would have been nice to end the season with a 34th win in 36 games, but soon conceded it was a fantastic achievement to go a season without being beaten.
Dean Shiels put Rangers in front early in the second half but Dunfermline, who made 11 changes to their side ahead of the playoffs in midweek, levelled through teenage defender Lewis Martin.
"Initially right after the game you are disappointed but a minute later when you think about 33 wins out of 36 with three draws I would have to say it is fantastic," McCoist said.
"Obviously we wanted to win the game but we wanted to get through the entire league season undefeated and I have just said to the boys that the entire staff are unbelievably proud of them.
"The most important thing from our point of view was that we got through the game without defeat.
"They probably won't realise it tonight or tomorrow but they will certainly look back a few years down the line and be extremely proud of themselves and so they should be.
"For me it is a fantastic achievement. You can only beat the opposition that is put in front of you - everyone tells you that. I think the fact we have only had three draws out of 36 tells you a lot as well.
"Obviously in one or two games you need to carry a bit of fortune and we have done that along the way but if somebody had said at the start of the season that we would go through the entire league campaign undefeated then we certainly would not have thought that would be possible.
"I will let others make their own minds up on what level of achievement it is, but without doubt it is an achievement."