Aberdeen boss Craig Brown to decide Peter Lawlett's future at end of loan deal
Craig Brown will decide on the future of Peter Pawlett at the end of his current loan deal.
Last Updated: 01/01/13 12:42pm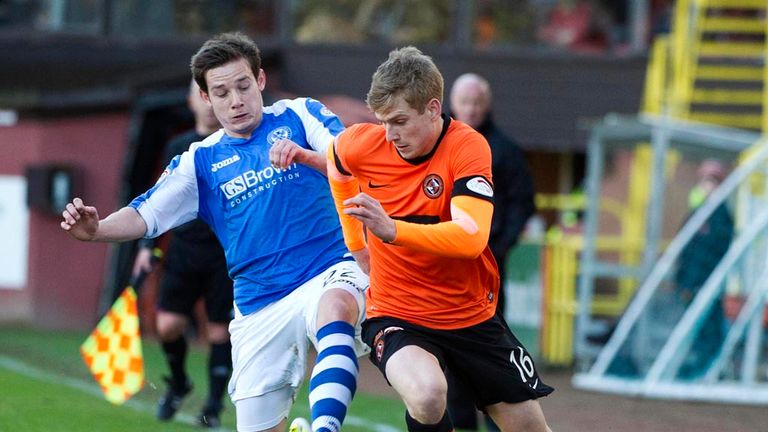 The 22-year-old has spent the last six months with the Saints and extended his stay on Monday by another two matches to January 20.
With doubts lingering over the future of Dons winger Ryan Fraser, Brown does not want to commit to a season-long or permanent transfer for Pawlett just yet, but he has the player's best interests at heart and will return to the negotiating table at the end of the month.
He said: "I have had productive talks with Peter and his father about what is best for his future.
"Peter wants to be playing games and has done very well at St Johnstone. The question will be would he be playing here every week?
"We don't know the answer yet, but we will make a decision after January 20. We will take everything into consideration because if he goes back to St Johnstone at that point, it would have to be for the rest of the season.
"But in the meantime he can play in another couple of games at St Johnstone, then we will hold more talks."
Pawlett has made seven appearances for St Johnstone this season.