SPL: Craig Brown says Aberdeen will have to continue selling key players
Craig Brown has warned his successor at Aberdeen, Derek McInnes, that he will face a battle to keep the club's key men.
Last Updated: 04/04/13 11:22am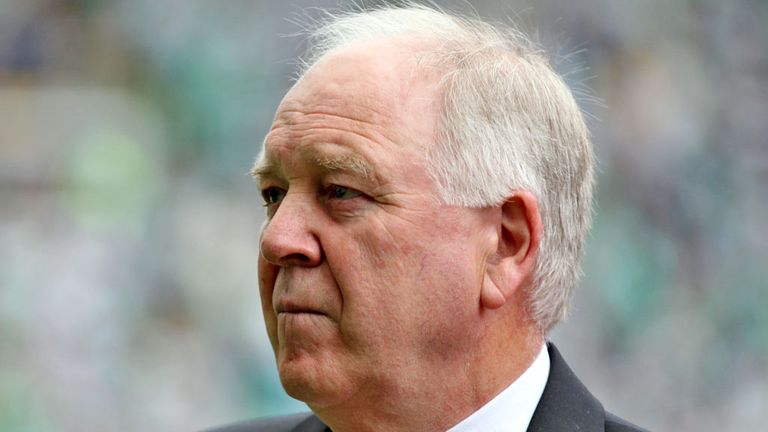 Brown is set to slip into retirement at the end of the season and hopes to hand over a competitive squad to McInnes.
He is, however, aware that the summer could provide a potential transfer minefield.
The Dons are working under mounting debts, and that means they must consider any offers which are tabled for their more saleable assets.
Brown told the Daily Record: "I wouldn't want Derek to be accused of having this great budget, because it is not quite the case.
"The chairman has a point when he says it is one of the top three or four in the country, but that doesn't take it account the outgoings.
"People say we've had a big budget, but we've sold six players for money and those players need replaced.
"We've brought in nearly £2m in transfer fees and that has to be weighed up with the fact we haven't spent any money on fees.
"If we get a good offer, it doesn't matter if the manager thinks the team could finish higher in the league and earn more money with him in the side. The bank sees it differently, so you can't blame the club for considering offers as there is an obligation for the debt to be paid.
"So we have had the rug pulled from under our feet and the manager has to be trusted to replace them with free agents."