Sky Bet Championship: Michael Hector wants first-team football with Reading
Defender Michael Hector is keen to be playing first-team football when he returns to parent club Reading.
Last Updated: 05/12/13 2:24pm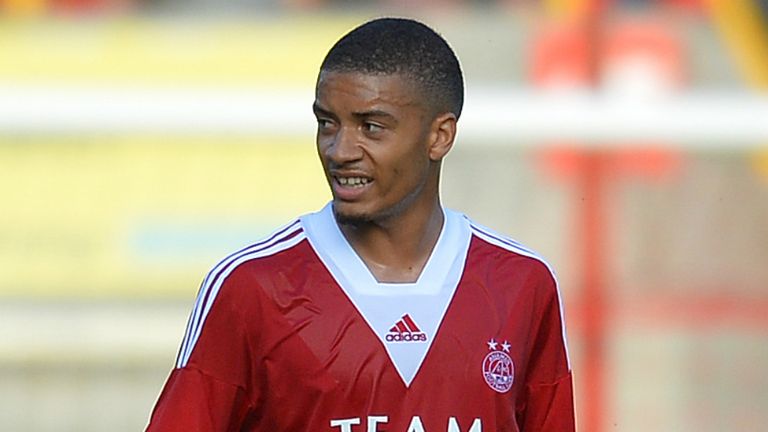 The highly rated centre-back has enjoyed the first half of the season on loan at Aberdeen, earning rave reviews in the Scottish top flight.
However, with an injury crisis unfolding at the Madejski Stadium, Royals fans are calling for the 21-year-old to be recalled early.
Due to the nature of the contract signed by Aberdeen and Reading an early return is not possible, but Hector will be available at the end of his sixth month in the SPL in January and the defender admits the prospect Championship football is attractive.
"If I get a chance to play at Reading then that would be great for me," he told Reading Post.
"To play for them is obviously my goal so we'll see what happens in January.
"Playing for the first team is the reason I've been going out on loan. That's why I've been trying to get so much experience. It's getting to the stage now where it's really close. It's just about getting that breakthrough."
Hector added: "I'm confident I can play at Championship level.
"I've trained with the squad and I feel I fit in with them.
"I feel I can give a bit more as well if I get that chance. But it's down to Reading really."
Frustrating
Hectors believes the bold move north of the border has made him a better player as he thrives under the pressure of a physical and competitive SPL.
"You're playing week in, week out and it's competitive football," he added.
"It's not the same as playing in a reserve game where there's no real atmosphere.
"Obviously here there's 13,000 weekly and you go away and play at Celtic in front of 50,000.
"It's a good experience and you get better as a player playing under that sort of pressure."
The thrill of first-team football makes Hector tentative about a return to the Royals, and he admits he would frustrated should he be limited to the bench.
"I'm really enjoying it here and I'm playing week in, week out," he said.
"I think it will be frustrating if I come back to Reading and sit on the bench or play reserve games again. Once you get first-team football it's hard to go back to playing in the reserves.
"So it would be tough to come back and just sit around, but if Reading want me to come back then that's their choice."