Transfer news: Aberdeen sign Cheltenham's Scott Brown and Tranmere's Ash Taylor
Aberdeen have signed Cheltenham Town keeper Scott Brown and Tranmere defender Ash Taylor on free transfers.
Last Updated: 28/05/14 6:02pm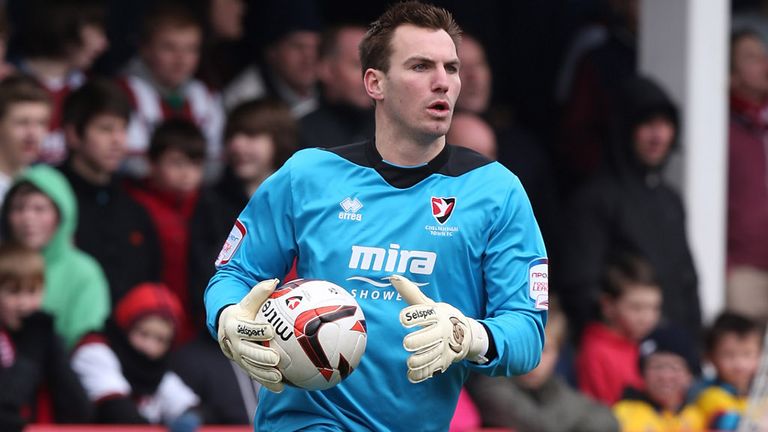 Brown made 287 appearances for the club but felt it was time to move on after 10 years at Whaddon Road and take on the challenge of the Scottish Premiership.
"It was such a difficult decision for me to take", said Brown.
"I couldn't turn the opportunity down to be involved at a club like Aberdeen and to work with Derek McInnes and Jim Leighton on a full time basis.
"It's an opportunity that rarely comes around but Cheltenham Town will always be the result I look out for first and whenever I am back I will be watching.
"I can only just thank the supporters for everything they have done for me and hopefully in the future I can come back and show them how much I have improved as a goalkeeper.
"I am a very ambitious guy and I want to push myself as much as I can and unfortunately that meant leaving. It's not something I wanted to do but I want to push myself as much as possible and when this opportunity came along I could not turn it down.
"Maybe I can come back one day and play for Cheltenham Town again and show people how I have improved."
Taylor, who is a former Wales Under-21 international, came through the youth ranks at Tranmere and made 47 appearances this season in League One.
McInnes said of his second signing of the day: "He got a great presence and he's at a great age.
"He's only 23 but has already played 200 games in League One in England and he's a player we think we can work with and improve.
"We faced significant competition from Championship clubs and I am delighted that Ash sees Aberdeen as the right move for his career."