Approach from Mackie consortium rejected as Hearts favour fan ownership talks
Hearts decline an approach from a consortium led by Alex Mackie in favour of "positive" talks over fans ownership.
Last Updated: 13/11/12 8:57pm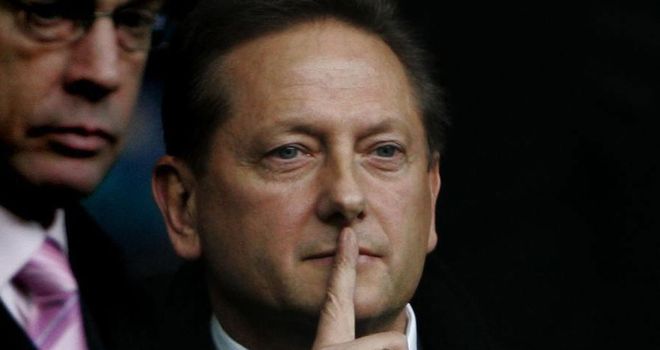 The struggling club have a £1.75m tax case hanging over them which was revealed when a £1.79m share issue was recently launched.
Hearts have entered initial discussions with Supporters Direct, the government-backed organisation set-up to promote fan ownership, as well as confirming they have received and rejected a 'note of interest' from a consortium led by Mackie.
A statement on the club's website read: "The proposal has no consideration of cash for the shares of the club, even if the debt is removed completely and demonstrates a staggering misjudgement of the value of the club and a worrying lack of understanding of the situation.
"At best it is opportunistic; an attempt to exploit what is a difficult financial situation at the club. No evidence was provided on how the club would be operated and resourced after any potential purchase."
The statement added that the club remains open to "genuine offers" and will continue to operate with the support of the fans through the current share issue and other fundraising.
Club director Sergejus Fedotovas said: "When we move the club on it will be to the right people at the right time.
"With this in mind we have held positive initial discussions with Supporters Direct and we have asked this organisation for further talks on how we might be able to structure an appropriate supporter led buy-out of the club.
"At present we will continue these talks with Supporters Direct in parallel with maintaining the momentum that is gathering behind the club's share issue and other fundraising activities."
He added: "Together the staff, players, supporters, club partners and political and community groups are already making their mark on the club.
"With their continued support we do believe can steer through the current financial challenges we face."