SPL chief executive Neil Doncaster reveals clubs 'unanimous' in approving expansion
SPL chief executive Neil Doncaster has revealed SPL clubs are 'unanimous' in backing its expansion.
Last Updated: 19/11/12 5:42pm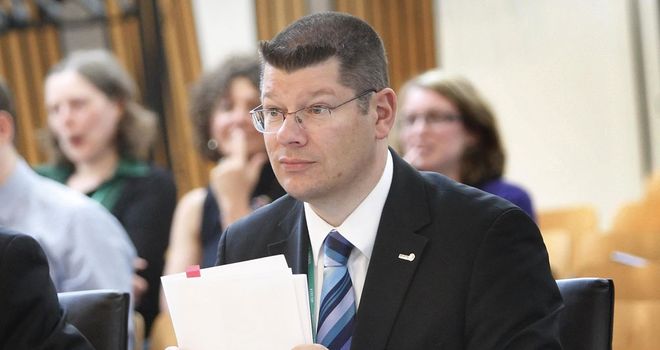 With a blueprint for the reconstruction of the game in Scotland forming, the SPL would double in size from its current number of 12 with 12 additional clubs invited to join the top tier.
The current proposal includes a sub-division of the SPL into three groups of eight - a top eight, a middle eight and a bottom eight - to be decided by the first two rounds of League fixtures.
Doncaster told Sky Sports News following meetings with club officials: "All 12 clubs met this morning and were unanimous in their view that we need to be working on a plan for the whole of the professional game in Scotland - both the full-time professional clubs and those that aspire to be.
"The belief is that we can come up with a plan that will do exactly that.
"We met with the clubs in September, a restructuring group was formed and its work was fed back to all of the clubs today, and unanimously they approved the view that we should be working towards a plan that does exactly that.
"The fundamental problem with a 16-team model is that you end up with fewer games and more meaningless games. The reality of any system is that it has to deliver in terms of competitive, exciting, meaningful games.
"And it's important that at the same time we look at an expanded top league, that we also ensure there are sufficient exciting meaningful games to be able to drive the crowds."
The plans involves the top eight teams play each other twice again for a 36-game season, two less than the current model, while the bottom four of the SPL1 would join the top four of SPL2 and complete their own extended play-off system.