Hearts have reached an agreement over an outstanding £1.75m tax bill
Hearts have reached an agreement with HMRC in a dispute over tax and national insurance contributions.
Last Updated: 04/12/12 10:12am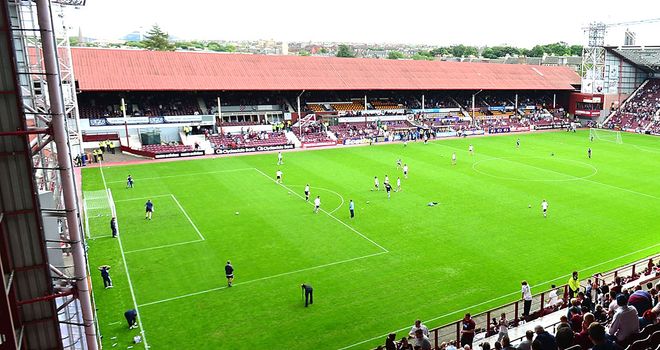 The club were contesting a £1.75m bill which related to a demand for tax on a number of players who joined the club on loan from Kaunas, who were also owned by Hearts majority shareholder Vladimir Romanov.
The club challenged the bill at a tribunal after the problem was revealed in the share issue brochure as Hearts launched a scheme to raise £1.79m at the end of October.
Now Hearts have come to an agreement to pay £1.5m over a three-year period, although the deal is separate to the settlement of a £450,000 bill on Monday which staved off the threat of a winding-up order.
In a statement on the club's official website, Hearts director Sergejus Fedotovas said: "We are satisfied that this resolution provides the club with an opportunity to now move forward with certainty.
"We believe that the payment terms agreed with HMRC allow the club to manage repayments in a way that will not be detrimental to longer-term development of the club."