Hearts have had their transfer embargo lifted until the end of the season.
Hearts have had their transfer embargo lifted until the end of the season.
Last Updated: 17/01/13 5:42pm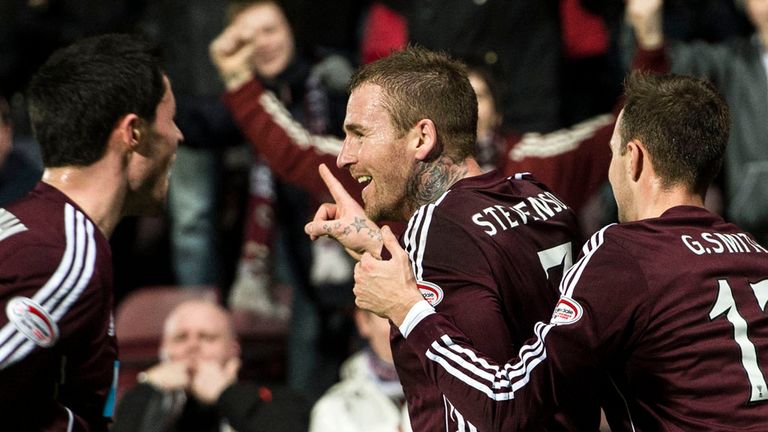 The Edinburgh club had been placed under a signing ban last year due to late payment of wages but the SPL is now satisfied that the situation at Tynecastle has improved.
However, the club will only be able to sign U21 players, can only bring in a new player if one leaves - and the new arrival must be on a lower wage than the departing player.
An SPL statement read: "The board of the SPL has received information, including details of January salary payments to players and coaches, as a result of which it is satisfied that the recent remuneration default is no longer ongoing.
"Consequently, Heart of Midlothian is no longer subject to the registration embargo which results from any remuneration default.
"However, the decision of the SPL board sub-committee on 31 December 2012 that the club should be made subject to restrictions on the registration of players remains in place."
Hearts manager John McGlynn admitted that the club were likely to look south of the border if they are going to strengthen their ranks.
"You are really looking down to the English market and players who are not
playing at their clubs down there who you are going to take a chance on," he said.
"John Murray has been down every weekend since the U21 league in England
started, and I have been down the majority of Monday nights.
"We have been managing to see right across the board at the English clubs and
we'll just need to see if there's anything we can work out."