Frightened Rabbit
Hearts fan Grant Hutchison of Frightened Rabbit shares his dream five-a-side team.
By Rachel Griffiths - Follow me on Twitter @SkySportsRachG
Last Updated: 14/02/13 12:30pm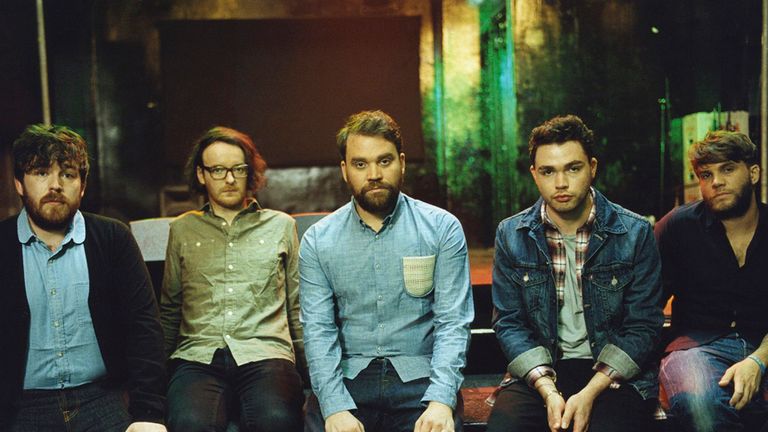 Hearts fan Grant Hutchison of Frightened Rabbit picks his dream five-a-side team...
Scottish indie quintet Frightened Rabbit have been tipped for a big 2013, with new album 'Pedestrian Verse' out this week and a 17-date UK headline tour lined up.
Sky Sports caught up with the Selkirk band's drummer and Hearts fan Grant Hutchison as he named his dream five-a-side team.
Rene Higuita
That scorpion save against England is one of the greatest things I have ever seen! He was also one of those keepers like Jose Luis Chilavert who took free-kicks and penalties. I love the fact he was a bit of a liability and made goalkeeping entertaining. He tread the line between hero and villain which is extremely brave for a Colombian goalkeeper! Cracking hair too!
Cafu
I'm not really sure if he technically fits the bill of 'defender' considering he spent most of his time up field. He was an absolute robot who could run tirelessly for 90+ minutes without ever looking like a headless chicken. The most capped Brazilian should be in every team surely?! His second World Cup, for me, is the defining moment in his career. Nobody has played in more World Cups and that's a crazy achievement. He played at the top of the game until he was about 40 which is possibly the last time we'll see that happen.
Rudi Skacel
An absolute Hearts legend who only cemented his place in all Jambos' hearts by taking number 51 at Dundee United as a homage to the cup final victory over Hibs last season. His left foot was the best in the SPL when he was there and he regularly scored from outside the box and could always be relied upon in big games. He was part of the George Burley team that went 11 games unbeaten at the start of the 05/06 season and genuinely could have at the very least split the old firm.
Zinedine Zidane (Captain)
He is one of the greatest players to watch. Even if you're not a football fan you can appreciate how skilful this man is. Even watching turns and tricks of his over and over again in slow motion it's still impossible to tell exactly how he managed it. He's obviously remembered by many for his headbutt on Materazzi but I remember him for his two headers in the 1998 World Cup final and his goal for Real Madrid in the 2002 UEFA Champions League final at Hampden. One of the best volleys ever scored.
Lionel Messi
I don't really think I need to say anything here do I?!
Five songs Grant would have on in the dressing room to fire up his side...
Beck - Mixed Bizness
We Were Promised Jetpacks - Ships With Holes Will Sink
Neutral Milk Hotel - Holland, 1945
Led Zeppelin - Rock and Roll
Katy Perry - Firework
Frightened Rabbit's new album Pedestrian Verse is out now and they begin their UK tour on February 8th. For more information visit their official website.