St Mirren boss Danny Lennon not surprised to see John McGlynn leave Hearts
St Mirren boss Danny Lennon admits he was not surprised to see John McGlynn part company with Hearts on Thursday.
Last Updated: 02/03/13 3:20pm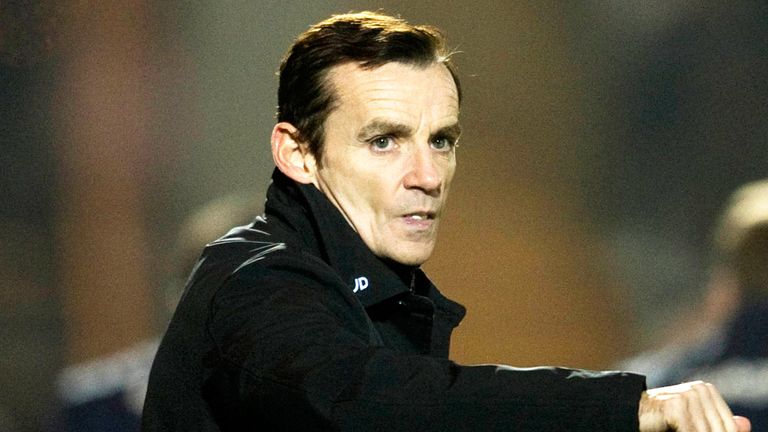 McGlynn left Tynecastle following the 2-0 defeat to St Mirren the previous evening, and Lennon believes the decision was harsh.
Lennon's men face Hearts later this month in the final of the Scottish Communities League Cup, and the Buddies manager reckons McGlynn has not been given enough credit for the progress his young team has made.
"It's always disappointing to see a fellow manager go but nothing surprises me after what has happened over the previous years in Edinburgh," Lennon said.
"With the club's history and the number of managers they have gone through, future employees would certainly have to do their homework before they decided to accept the post.
"It's one of those jobs where until your feet are under the table you don't know what you've let yourself in for. There is a lack of stability.
"I can understand John taking the job - he's a Hearts man through and through. But you've got to be a little bit more aware of what you're going into because sometimes it can do you more damage than good.
"I said before our game that John hadn't had the credit he deserved for trying to blood youngsters in his team."