Hearts have dismissed speculation they are set to enter administration
Hearts have moved to quash speculation that the SPL club is set to enter administration.
Last Updated: 30/04/13 4:19pm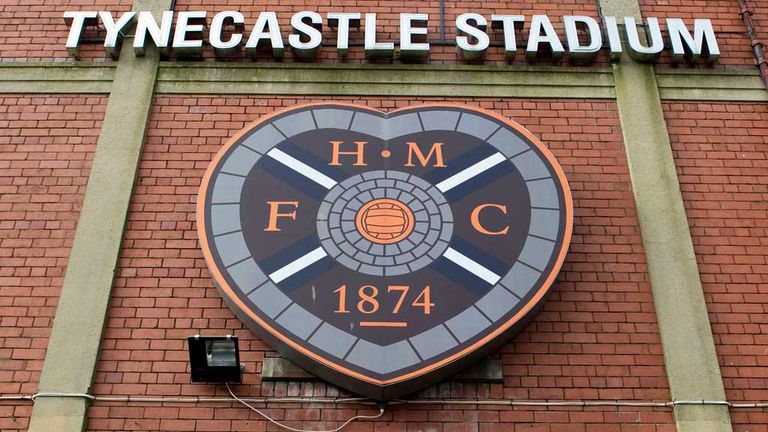 Reports suggest the club are on the brink of financial meltdown amid rumours of late payment of salaries and unpaid debts to Ukio Bankas Investment Group and Ukio Bankas.
The Tynecastle side are reportedly £25m in debt with £15m of that owed to the Lithuanian bank.
However, a statement on the club's official website read: "The club has been made aware of rumours concerning possible administration.
"The club will continue to do everything within its power to trade normally. It should be noted that Hearts has not required or received additional funding from UBIG or Ukio Bankas in over a year and is servicing its existing debt.
"The club is completely up to date with player salaries and taxes and the club continues to head towards operational self-sustainability.
"This has been made possible by reducing operating costs while continuing to focus on increasing revenues through season ticket sales, match ticket sales, merchandise, hospitality and sponsorship.
"While the general economic and Scottish football marketplace conditions remain challenging, Hearts is focussed on meeting its requirements as a business and a football club.
"The club's health and viability continues to be dependent on successful player identification, development and trading, careful cost control and building revenues.
"With the continued support of the Heart of Midlothian fanbase, the club has an opportunity to continue stabilising and then building for the future."