Gary Locke says uncertainty over Hearts future will not hamper rebuilding plans
Gary Locke insists the uncertainty over the future of Hearts will not hamper his rebuilding plans for next season.
Last Updated: 02/05/13 1:23pm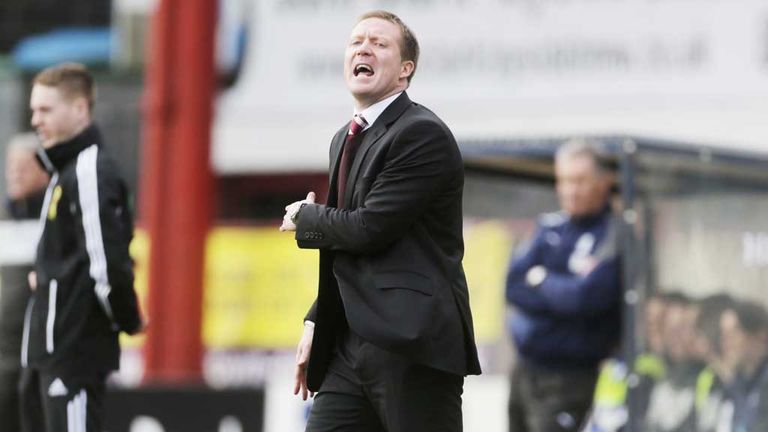 The Tynecastle club are around £25m in debt, with £15m owed to Lithuanian bank Ukio Bankas, which faces a bankruptcy hearing on Thursday.
Hearts moved to allay any fears of possible administration on Tuesday with a statement which claimed they are doing everything to "trade normally" while insisting that "the club is completely up to date with player salaries and taxes and the club continues to head towards operational self-sustainability."
Locke has little option other than continue to prepare his squad for Saturday's Premier League clash with St Mirren at Tynecastle.
"I'm sure the directors will let us know if anything happens," Locke said. "We've been told, hopefully, everything will be fine for next season so I can only go on that.
"I'm trying to build a team for next season and I'm pretty sure a lot of players out there would love to come here. I don't think the threat of administration will be bothering any of our potential targets.
"The first thing I ask them is if they want to come and play for Hearts and if they tell me that then hopefully we can get one or two signed up, no matter what's happening off the pitch.
"The best thing for everyone at the club would be for things to get sorted out off the pitch. As I've said since I took the job, the club isn't out of the woods and are still in a precarious position.
"But my sole focus is on the football, other questions are for the directors. I'm here as first team manager and all I can concentrate on is football matters."