Hearts report losses of £1.65million for last season with overall debt standing at £24.7m
Hearts have reported a loss of £1.65million for last season, with their overall debt standing at £24.7m.
Last Updated: 04/05/13 2:34pm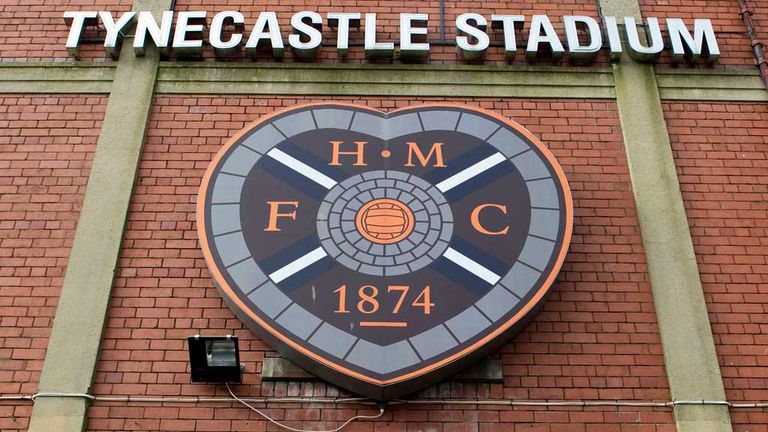 The Edinburgh club, who face an anxious wait to see how Lithuanian insolvency practitioners will act in relation to their debt to bankrupt Ukio Bankas, announced their headline financial figures for the year to 30 June, 2012.
In a statement on their official website, Hearts revealed turnover had risen to £8.7m, with their debt standing at £24.7m after what they termed a "modest increase".
They put this improvement down to their participation in the Europa League qualifying rounds, where they faced Tottenham, and their Scottish Cup triumph.
Hearts players faced delays in wage payment throughout the period in question and the club have included in the figures a £1.5m tax liability, which they did not start paying back until last December.
The club also recorded a net gain of almost £2million in player trading thanks to the sale of Lee Wallace to Rangers and Eggert Jonsson to Wolves.
Hearts stated that only a "realistic" offer would be considered by the supporters groups who are bidding to take control from UBIG, the investment group set up by Vladimir Romanov.
Part of the statement read: "The board can assure supporters that any structured and realistic offer presented to the board by an organised and professionally constituted supporter organisation will be treated seriously.
"We remain resolute and due to the commitment of all those associated with the club we are cautiously optimistic about the future of the business."