SPL announce that Hearts will not be given a points deduction
SPL announce that Hearts will not be given a points deduction over their financial problems.
Last Updated: 20/05/13 6:32pm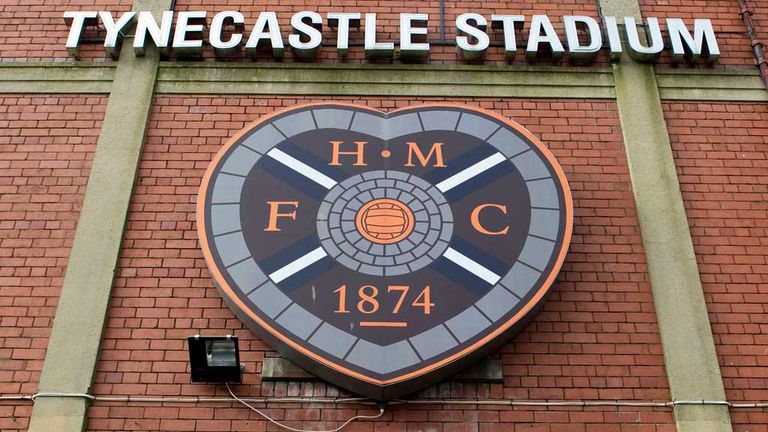 The Edinburgh club were facing a possible 18-point deduction, and instant relegation, if it been decided that SPL rules were breached by UBIG's declaration of insolvency last week.
UBIG, who owns 79% of shares in Hearts, was last week listed on a Lithuanian government website of insolvent firms after reportedly declaring itself unable to meet its liabilities.
SPL has been consulting with its lawyers over its rules and has decided, following a board meeting, that UBIG's action is not in breach of them.
The SPL issued a statement reading: "The SPL Board met today to consider reports from Lithuania in respect of Ukio Banko Investicine Grupe.
"The Board are not satisfied, on the basis of information currently available to it, that an insolvency event (as defined by SPL Rules) occurred in respect of UBIG during Season 2012-2013."
Hearts could yet face action if the situation develops in Lithuania - but the
points deduction would likely take effect next season.
SPL chairman Ralph Topping added: "We acted on the information that was available to us.
"That's not to say that other information will not come forward in the next few days or weeks ahead but we can only deal with what we have got at the moment and, on that basis, there is no insolvency event under our rules.
"It's good news at the moment. With everything in Scottish football, there is temporary respite."