SPL: Hearts director Sergejus Fedotovas surprised by UBIG news
Hearts director Sergejus Fedotovas says he is unsure of the implications if UBIG confirm its "indication" of insolvency
Last Updated: 23/05/13 8:08pm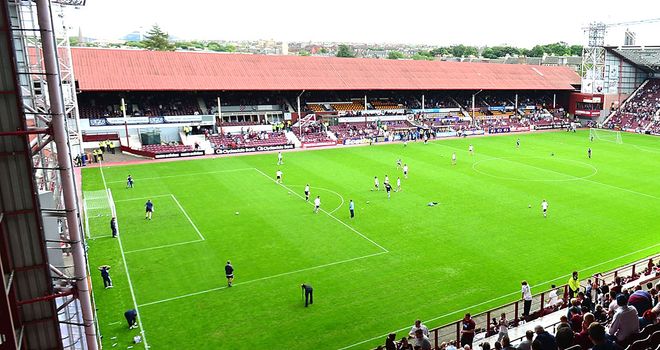 Fedotovas is still speaking to lawyers to determine the position of the investment firm and the club but he believes there will be some clarity from Lithuania within 30 days.
UBIG, which owns 79 per cent of Hearts, was last week named on a Lithuanian government list of firms which are unable to meet their financial obligations but the club escaped instant relegation when the Scottish Premier League ruled that did not constitute an insolvency event in its rules.
But Hearts could start next season with a 15-point deduction if UBIG's insolvency is confirmed in court and the SPL decides such a move falls foul of its financial fair play rules.
Speaking after the club's annual general meeting, Fedotovas told Hearts TV: "The news about UBIG was very much unexpected, something we didn't anticipate.
"To be frank we are still trying to find out what the reality is behind it and how this will impact on Hearts.
"Pretty much we know the company has declared it's in a position where it may not be able to meet its obligations and pay the bills. But as I understand from the Lithuanian legal background, it is something it has time to consider.
"The company has around 30 days to revoke that or take it further to the stage where it will be filing for bankruptcy or insolvency.
"It will be decided by the court whether the company will go into insolvency or not."