Sergejus Fedotovas reckons top-three finish is realistic goal for Hearts next season
Sergejus Fedotovas claims a top-three league finish is a realistic goal for Hearts despite a possible points deduction.
Last Updated: 24/05/13 8:50am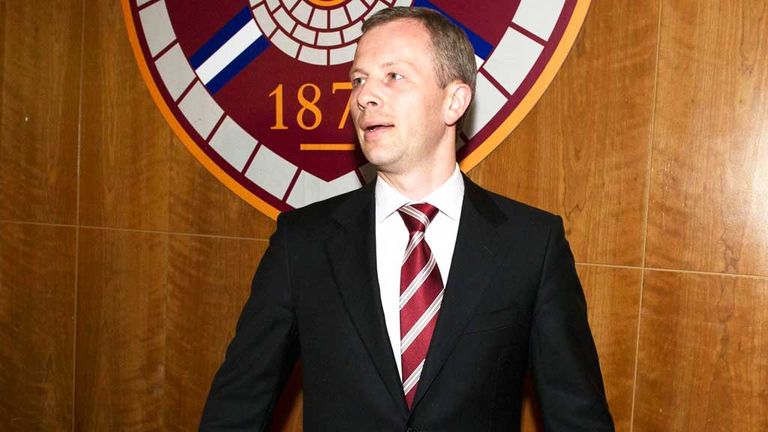 Majority shareholder UBIG last week indicated its insolvency and Hearts could face SPL punishment if that declaration is ratified in the Lithuanian courts in the coming weeks.
The Tynecastle club already had plans to cut wages for the second year running after finishing third bottom in the table this term, but Fedotovas expects major improvement under new manager Gary Locke.
Fedotovas said: "I think we really need to be targeting at least the top three places.
"Obviously this will be pretty much a new team so it will be important how Gary will be able to glue new faces into a good team and deliver results.
"I believe it's not the first time it has happened in football. Reconstruction of a football team happens a lot everywhere and we are viewing it positively.
"Having in mind the result we had last season, this is really painful to speak about it, but we are looking to radically improve this situation next season."