The administrator of Ukio Bankas eases fears about Hearts
The administrator of Ukio Bankas will not 'harm Hearts' after a Lithuanian court upheld decision to liquidate the bank.
Last Updated: 13/06/13 11:10am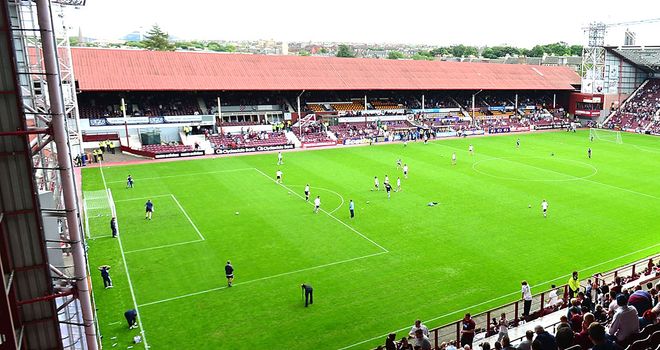 Hearts owner Vladimir Romanov formerly controlled the company, which is set to go bust, but Gintaras Adomonis of accountancy firm UAB Valnetas plans to keep Hearts running as a going concern before selling it on.
Ukio Bankas holds 29.9 per cent of club shares, while Romanov still has a controlling interest in investment group UBIG, who own 50 per cent.
Adomonis said: "Ukio Bankas has now to deal with lots of debts and return the funds to its creditors.
"In the ongoing processes we must at all times consider the best interest of the creditors of Ukio Bankas.
"Hearts of Midlothian Plc is one of the companies indebted to the bank. There are several possible alternatives to dealing with this case but our initial assessment indicates that most likely the most extensive return for Ukio Bankas creditors may be achieved by keeping the club operating.
"For now we have no reason or desire to harm Hearts so our primary initiative, having solved the regulatory and other issues, is contemplated to be the sale of Hearts."
This statement eases some of the financial concerns about the troubled Edinburgh club, but it still faces the threat of a winding-up order over an unpaid £100,000 tax bill.
Hearts staved off a separate winding-up order last December over a £450,000 tax bill thanks to the generosity of their fans, while the club agreed a repayment plan for a separate bill of more than £1.5m following a dispute over loan deals for players from FBK Kaunas.