Hearts put all players up for sale in bid to raise funds to ease financial problems
Hearts will listen to offers for all their players as the troubled club attempts to ease its serious financial problems.
Last Updated: 13/06/13 3:24pm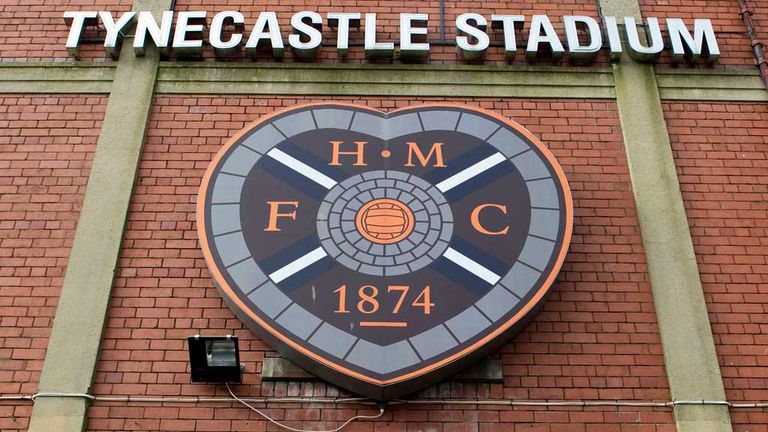 A statement from the board has confirmed the Edinburgh team's desperate plight and Hearts are willing to sell a string of their top performers in a bid to cover a shortfall in funding.
A winding-up order is hanging over Hearts due to an unpaid £100,000 tax bill and the club fears that players and staff could soon be without wages if this financial uncertainty continues.
Hearts had to settle for a disappointing 10th place finish in the Scottish Premier League last season and the team is facing another tough campaign if they lose the likes of John Sutton and Ryan Stevenson.
The statement read: "Due to recent unexpected circumstances away from Tynecastle, the club is now experiencing a shortfall in funding. This shortfall, due to recent uncertainty, has created a significant noticeable blockage in projected revenue streams for the club.
"While this hesitation is understandable it is unwittingly damaging the club's current efforts to improve its financial situation including current payments to HMRC and raising doubts over future payments to players and staff.
"It is now crucial to the football club that we find a solution to bring in enough finance to allow us to trade into the new season when normal trading can resume with the benefit of SPL and game-related income streams.
"The payments to HMRC and players/staff salaries are the most important issues in our focus these days where very limited time remains available to the club.
"However given that the revenues for season tickets has dried up and no other realistic income is available quickly enough, the club will consider offers for the players of the current squad, including the most promising talent in order for the most necessary and important payments to be made.
"The board had planned to bring income in through the sale of players while considering the financial forecast for next season but now this will need to happen much earlier in order to preserve the business.
"We understand that this will lead to significant on-field pressure but at all times we must consider the health of the club and preserve it for future generations."