Joint-administrator Trevor Birch praises Hearts supporters
Hearts' joint-administrator Trevor Birch has praised the club's fans for their response to the current cash crisis.
Last Updated: 03/07/13 5:42pm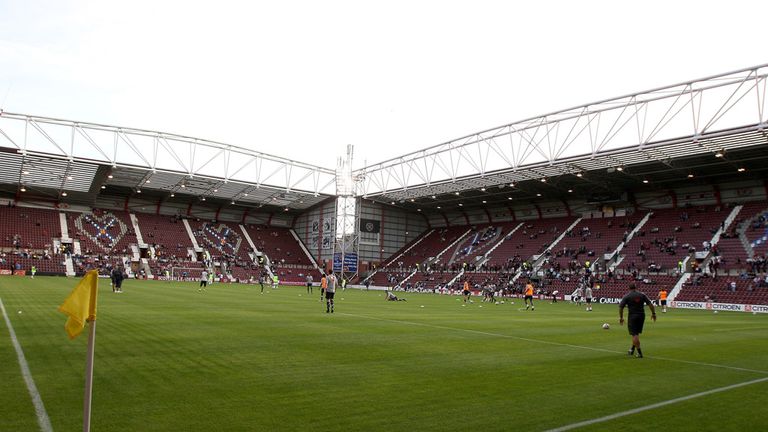 Supporters of the Edinburgh club are closing in on the 3,000-mark of extra season ticket sales, which they were challenged to reach in a two-week period ending on Friday.
Fans also raised £30,000 at a rally on Sunday and the Foundation of Hearts group has secured direct debits from most of the 6,000 fans who pledged money towards a takeover bid.
Birch said: "It's been tremendous and we are very close to the 3,000 target that we set ourselves.
"We are just over 2,800 now so I would have thought by the end of the week we'll be over that target, so it has been a fantastic response."
Birch confirmed that the "three or four" interested parties who emerged at the start of the process were still in the frame to take over with the deadline for first offers set for July 12.
But he feels the Foundation of Hearts group is a credible bidder and offered encouragement to their efforts.
"I think in any period where you have had ownership that effectively takes the club out of the community, if it then becomes owned by the fans and comes back to the community, it almost feels like it has been cleansed, and that can only be a good thing," he said.
Birch added: "They are as well able to bolt on to whoever else might be interested as well, if they don't buy it in their own right."
On the upcoming deadline, Birch said: "It's only the first stage. We are trying to eke out whether there is any real interest in there and then work with those parties who do make that bid to then move towards a preferred bidder."