SFA clarifies why Rangers were fined for going into administration
The SFA has clarified why Rangers were fined for going into administration while Hearts and Dunfermline escaped.
Last Updated: 06/08/13 7:13pm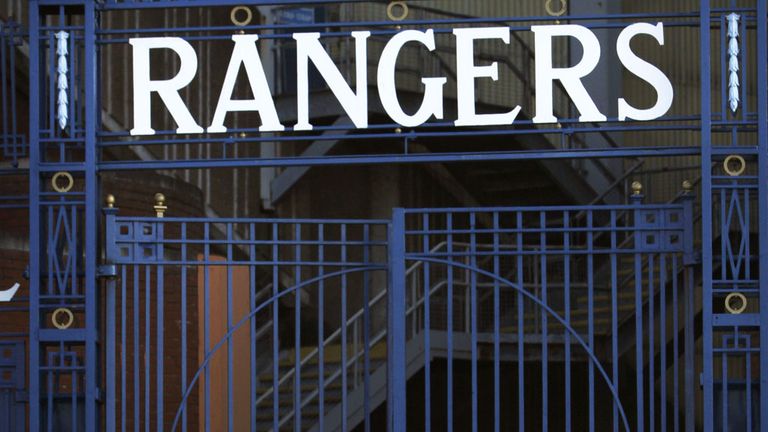 Rangers manager Ally McCoist and chief executive Craig Mather demanded answers from the governing body after Hearts were spared a fine and were instead banned from registering new players between now and February after calling in the administrators.
Rangers were fined £50,000 for breaching rule 14 (g) after being plunged into administration in February 2012 over then owner Craig Whyte's non-payment of tax.
The SFA revealed it had not received a formal written request for clarification but was happy to "reiterate the salient points" from the note of reasons.
An SFA spokesperson said: "The Disciplinary Rules of the Judicial Panel Protocol provide a sliding scale of sanctions, with a suggested tariff of low-end, mid-range, top-end and maximum. This reflects the potential variations in seriousness of any breaches and any aggravating or mitigating factors.
"Rangers were fined £50,000 for a breach of Rule 14(g) based on the panel's view that the evidence presented on both sides merited a sanction at the maximum end of the tariff."
"Rangers were placed into administration following the deliberate non-payment of social taxes, despite - in the evidence provided - having the money to do so when the decision was first taken to withhold the money. This was not a feature in the Heart of Midlothian or Dunfermline Athletic cases.
"Contrary to Mr Mather's statement, Rangers' registration embargo was applied in a separate rule breach, Rule 66 - Bringing the Game into Disrepute.
"The administrators in the two other cases (Heart of Midlothian and Dunfermline Athletic) submitted that fines would be inappropriate as the clubs effectively had no money and any fine could jeopardise attempts to save the club. They made submissions on their clubs' financial position to reinforce their view.
"Rangers' lawyer, in contrast, specifically asked for the club to be fined in respect of Charge 3, or Rule 14(g). He did not lead evidence of Rangers' financial position or ability to pay any fine.
"Rangers did not appeal the fine."