Neil Patey fears the creditors of Hearts may try and sell off club's Tynecastle ground
Neil Patey fears the creditors of Hearts may try and sell off the stricken club's Tynecastle ground.
Last Updated: 02/04/14 7:57pm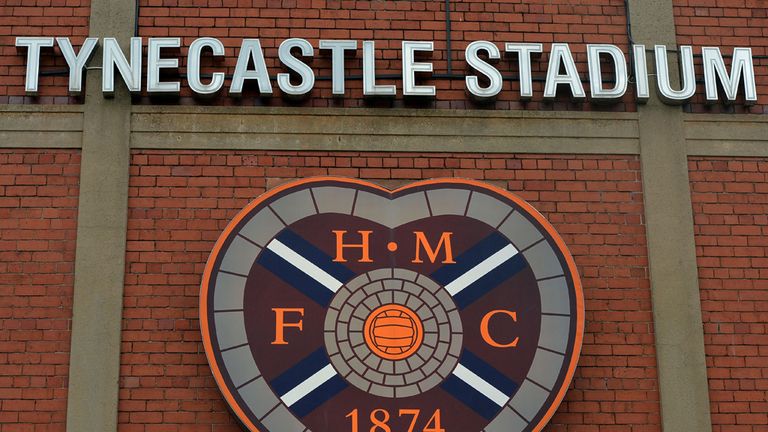 Lithuanian creditors will meet with Bryan Jackson, from Hearts administrators BDO, on Monday to decide if they will accept the offer of £2.6m for their shares in the club.
If the creditors accept the offer Hearts can come out of administration, but failure to reach a Company Voluntary Arrangement will see the club liquidated, as is always the case in these matters.
Patey is confident Jackson will be well prepared for his trip to Eastern Europe though and is capable of striking a good deal for Hearts.
"Some of those creditors may be looking at Tynecastle and thinking that there is more value there and they could do a better deal if they were to liquidate and through their security get all the proceeds from the sale of Tynecastle," Patey said.
"I think Bryan Jackson has looked at that possibility. It's not clear to me that there is a whole lot more money in trying to sell Tynecastle for alternate use.
"It may be a little bit of posturing from the creditors. We will see how they vote next week obviously."
Should Hearts be granted a CVA, not only will the club survive with past history intact, but Edinburgh businesswoman Ann Budge is poised to take over at Tynecastle.
Despite running the risk of being relegated to the Championship this week, the club will at least have a future.
Patey said: "Certainly if they get the agreement of the administrators and the creditors and shareholders in Lithuania then that allows Bryan Jackson to come out of administration via the CVA.
"Ann Budge is lined up as the buyer, so that's really the start of the new beginning for Hearts. Obviously playing in the Championship next season but at least that gets them clear of the financial constraints they are currently operating under."