Scottish Premiership: Danny Wilson upbeat on Hearts future
Hearts captain Danny Wilson insists the club have plenty of cause for celebration ahead of the Edinburgh derby.
Last Updated: 23/04/14 11:36am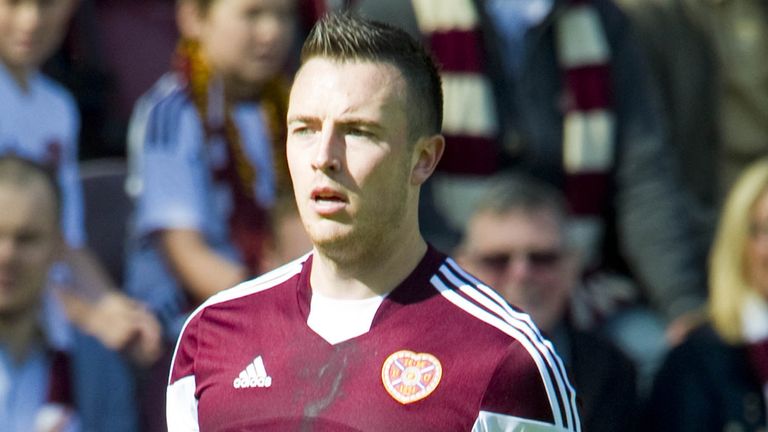 Hearts have sold out the away end for Sunday's match at Easter Road and Wilson is simply relieved that the club appear to have a viable future.
Despite the fact that they will be playing in the Championship next season, Wilson feels there are plenty of grounds for optimism after a turbulent period on and off the pitch.
Hearts, who are in the process of coming out of administration, are unbeaten in four matches.
Wilson told the club's website: "The support is incredible. From moment one in the season they've backed us all the way. I'm just glad for them, more than anybody, that the news off the pitch means that there's going to be a Hearts next season.
"There was a real possibility over the last few weeks that it might have gone the other way. I'm delighted for them. We've tried to do our best on the pitch this season and it's not quite been enough.
"But if we can maybe go down to Easter Road on Sunday and get a good performance and continue that for the rest of the season, it'll give home something to look forward to next season and hopefully it'll be a brighter future for everyone."