Scottish football: LMA chief Alex Smith stunned at Danny Lennon's departure from St Mirren
Scottish LMA chairman Alex Smith admits he was shocked St Mirren chose not to renew Danny Lennon's contract.
Last Updated: 13/05/14 1:43pm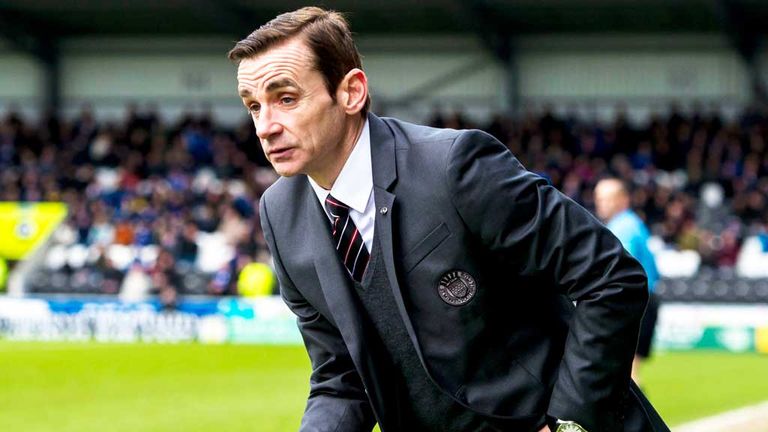 Lennon, who won the League Cup last year and preserved Saints' top-flight status throughout his four-year stay, was told he would not be receiving a new deal on Monday.
The 45-year-old claimed he could walk away with his 'head held high' after becoming only the fourth manager in the club's history to lift a trophy, and Smith is hopeful he will bounce back from the 'harsh treatment'.
Smith was quoted in Record as saying: "Not even Alex Ferguson won a trophy during his time at St Mirren so Danny leaves with some CV.
"He can certainly be considered as a success after what he has done. St Mirren don't lift too many cups so after winning a major trophy he will never be forgotten.
"It's not for me to tell chairmen how to run clubs but Danny's done a great job and has been treated very harshly. You cannot say St Mirren have not been developing players because they have. They have got results with young players in their team."
And Smith also hit out at the timing of Gary Locke's dismissal after he was shown the door by Hearts as their new owner Ann Budge drafted in Robbie Neilson with Craig Levein as director of football.
"I think both have been treated unfairly and my heart goes out to them. More time must be given to professional managers," he said.
"Expectations are over the top. You get a a certain budget and you can only work with what you have. You're really fortunate if you get good players at low budgets."