Shiels casts doubt on NI role
Kenny Shiels does not expect to be the next Northern Ireland coach after describing Nigel Worthington as 'not a football man'.
Last Updated: 09/09/11 8:23am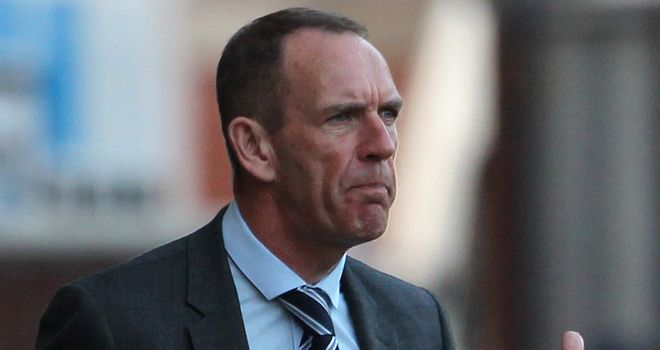 Kilmarnock manager Kenny Shiels is not expecting to be a candidate to become the next Northern Ireland coach after describing the current incumbent Nigel Worthington as 'not a football man'.
Worthington has been tipped to leave his position at the Northern Ireland helm when his contract expires later this year after the Euro 2012 qualifiers.
Shiels has been mooted as one option to succeed Worthington after previously coaching the Northern Ireland Under 17 squad.
However, Shiels lost that role when Worthington was appointed as coach and believes Northern Irish football has gone backwards in recent years.
Hurts
"I would be the last person the IFA would want to bring in because me and them would just not be compatible," said Shiels.
"There would have to be a lot of changes. They've gone back 10 years in the last four.
"I was one of the people responsible for putting the development plan in motion and that's been kicked into touch.
"I've seen it just diminish. That's my professional opinion on that.
"It hurts me to see the way it's going. We're a much smaller nation than Scotland, but the players I brought through into the current squad are much better than the scorelines are suggesting under this style of play.
"The players I worked with are all 26 and under; Steven Davis, Kyle Lafferty, Sammy Clingan, Chris Brunt, all of them.
"I don't want to be knocking someone when they're down. Everybody has good in them - that's my philosophy in life - and it's not that Nigel Worthington is a bad person.
"But he's not a football man, really. He doesn't know the game in terms of how you provide a football team. I'm sure people have said that about me, but that's just a personal opinion."