Kenny Shiels' allegations to be challenged by Andrew Dallas
Andrew Dallas is to challenge Kenny Shiels' allegations that the official fabricated evidence to "incriminate" him.
Last Updated: 15/12/12 3:18pm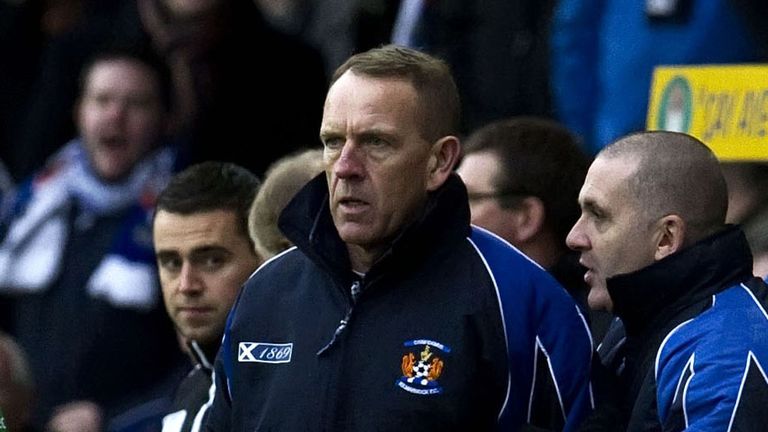 Dallas reported Shiels to referee Stevie O'Reilly during the 2-1 home defeat by Saints following an exchange with the fourth official after the dismissal of Killie captain Manuel Pascali early in the match.
After his appearance before the SFA's judicial panel at Hampden on Thursday, Shiels was found in breach of rule 203 relating to misconduct but the disciplinary body ruled no further sanction was necessary, given that the Rugby Park boss spent 87 minutes in the stand.
Shiels, though, subsequently accused Dallas of four different "outrageous" fabrications and in response the official has referred the matter to the SFA - which is likely to lead to compliance officer Vincent Lunny citing the Killie boss on another charge.
That would set him and Dallas on a collision course with serious implications for whoever lost the case.
Dallas said: "I am extremely surprised and disappointed by the allegations and comments made by Mr Kenny Shiels.
"I have referred the matter to the Scottish FA for consideration and will also be seeking advice from the Scottish Senior Football Referees' Association.
"In order to focus on my duties as a match official I will make no further comment at this stage."