Kenny Shiels responds to Mick McCarthy over Ipswich interest in Cammy Bell
Kenny Shiels has responded to Mick McCarthy's comments regarding Ipswich's interest in Kilmarnock's Cammy Bell.
Last Updated: 20/02/13 5:24pm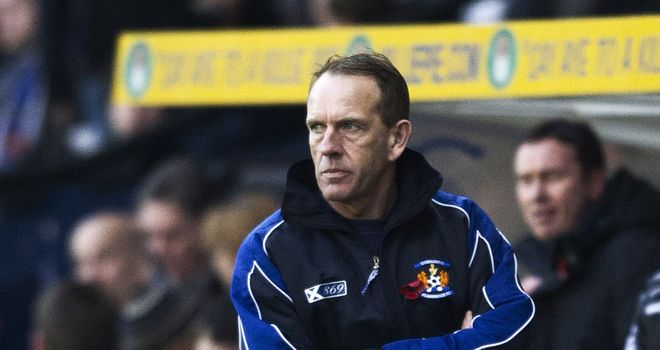 Shiels stated last week that Ipswich were one of a number of clubs interested in signing Bell, who is out of contract at the end of the season.
But Ipswich boss McCarthy subsequently said: "Do you want me to say it again? There's no truth in it. Is lying too strong a word?
"I've not spoken to him and if somebody from this club has spoken to him they've done it without me saying so. If that's the case then I'm going to be pretty cheesed."
The former Celtic defender's words infuriated Shiels, who retorted: "I've done nothing wrong and Mick is wrong.
"Ipswich Town haven't spoken to me about Cammy Bell and I never said that they had - I just said that there was interest from Ipswich Town.
"I'm surprised Mick didn't ring me to say, 'What's happening here because you're saying we're interested in your keeper and it's not the case. I expected some sort of call but it didn't come."
Shiels claimed he was contacted by an agent asking whether or not Bell had signed for Rangers, and that he should hold off as there was reported interest from Ipswich.
He said: "When the press asked me I just told them the truth. Obviously I don't want to lose the keeper so I didn't phone Ipswich and ask if they were interested.
"I've got nothing to hide. Will I try to phone Mick? I don't think I have to do anything."