Scottish football: Kilmarnock boss Allan Johnston cautious over Ibrahim's future
Kilmarnock boss Allan Johnston has insisted he will be taking every precaution over the future of Rabiu Ibrahim.
Last Updated: 24/10/13 7:54pm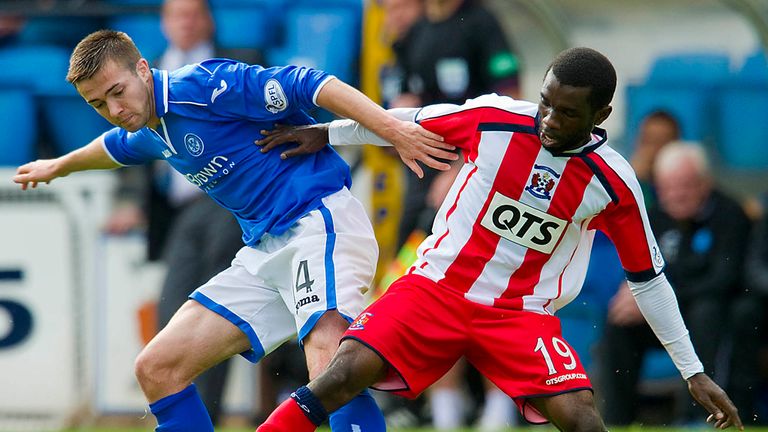 The midfielder spent two nights in hospital this week after collapsing during the 2-0 win over Ross County at the weekend.
The 22-year-old has since been released and the club are awaiting further specialist advice on his condition.
Johnston said: "His results have been sent to a specialist and we are just waiting for some feedback to give us a bit of guidance and see what we've to do.
"He went down, he was feeling dizzy and he can't really remember what happened.
"At the time I thought it was a knock because he got a knock about 30 seconds beforehand.
"It wasn't until later on at half-time that the physio told us what happened.
"You can't take any chances with that so we will speak to the medical people and get advice from them."