Scottish Premiership: A new Kilmarnock supporters group keen to takeover
A new Kilmarnock supporter-based consortium have indicated its interest in buying Michael Johnston's shareholding.
Last Updated: 11/02/14 5:49pm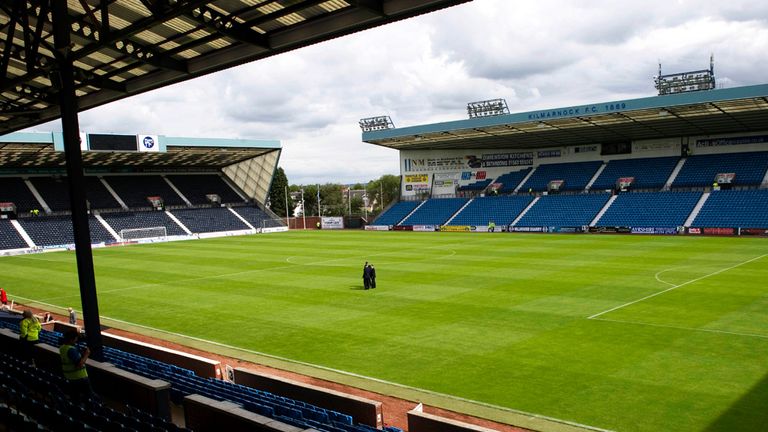 The Killie (Community) Working Party are prepared to get involved in running the club, provided Johnston can reach an agreement to wipe out the club's debt.
This latest move comes less than a week after another fan-led group withdrew their interest in purchasing the 145-year-old club.
A spokesman for the new consortium said: "We would like to acknowledge the work being undertaken by the chairman to make the club debt-free and would positively encourage him to make every effort to come to an agreement with the club bankers and other significant lenders to reduce the debt to zero.
"The Killie (Community) Working Party would like to make an offer to purchase the chairman's entire shareholding if this can be achieved.
"This offer would be contingent on a fair valuation and the completion of a satisfactory due diligence process.
"We firmly believe that fan and community ownership is where that lies rather than relying on a single majority shareholder who won't be around for ever. The only constants at any club are the fans and the community.
"We will shortly launch our formal efforts to raise the money to take the club into community ownership and we hope that the business community - both private and public - as well as community groups and supporters will get behind us."
Supporters Direct Scotland, who have been involved in negotiations for fan takeovers at both Dunfermline Athletic and Hearts in recent months, have been helping to facilitate preliminary discussions at Rugby Park.