Defender Alan Maybury says he accepts Hibernian role
Hibernian defender Alan Maybury says he has come to terms with the fact he is not guaranteed to start every game.
Last Updated: 11/02/13 12:42pm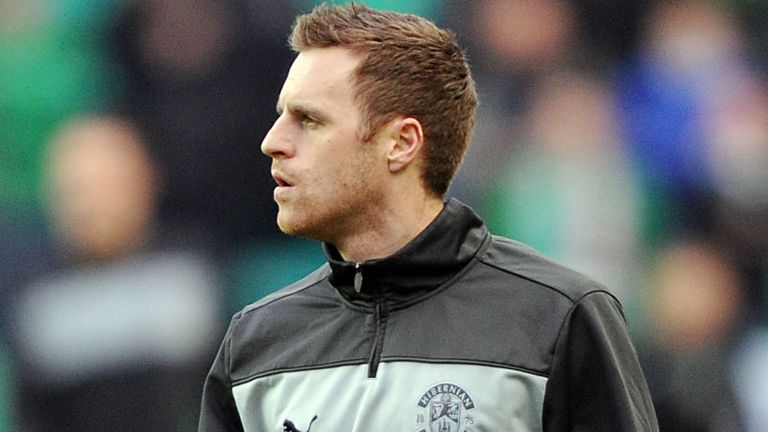 The 34-year-old initially found it frustrating when he felt he was becoming a stand-in for others at St Johnstone but he now realises Hibs boss Pat Fenlon has to pick what he feels is the best team available.
Maybury has been an integral part of the Hibs team since signing just before the start of the season, making 18 starts and four substitute appearances.
But if Tim Clancy recovers from a hamstring problem before Monday's league clash against St Johnstone, Maybury appreciates he might lose his place despite helping the team to a Scottish Cup win over Aberdeen last weekend.
The Irishman said: "I understand there are going to be stages where I am in and out of the team.
"I knew that before I came here so it's just about making sure you are doing the right things in training so that, when you come in, you grasp that opportunity and help the team out.
"When it first happened in the last couple of years, it was frustrating and you are banging down the manager's door.
"But I think I understand the role now, I'm quite comfortable with it and I accept that I'll not play every week."
He added: "Before I came here I was used more to fill in a hole. It was right-back, left-back and 'have you ever played in midfield?' sort of thing. Then 'can you play centre-back?' And I would stand on my tiptoes and say 'yes, of course'.
"There is no excuse with being in and out of the team. Obviously you still get frustrated if you have played well and think you deserve to be in.
"But I understand when he (Fenlon) picks a team he is picking the best team that will hopefully win the game. So I have adjusted to it over the last couple of years."