Hibs' Fenlon happy enough with his side's SPL display in the 0-0 draw with Aberdeen
Hibernian manager Pat Fenlon was happy enough with his side's performance in the 0-0 home draw with Aberdeen.
Last Updated: 23/04/13 7:45am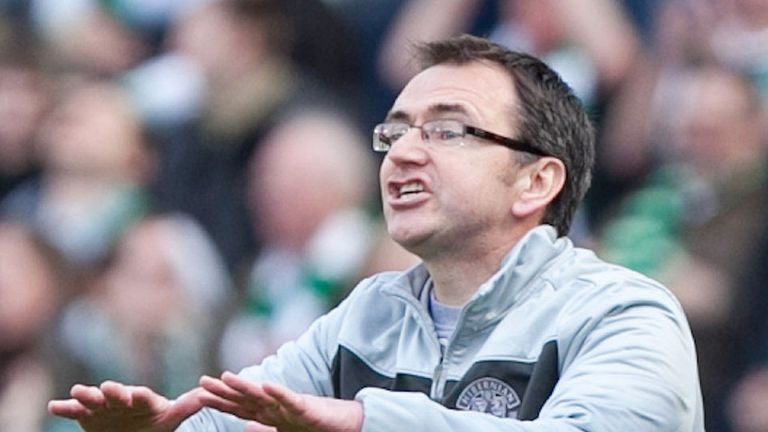 Fenlon also claimed that the home side edged the game in terms of opportunities created but was pleased with the clean sheet as much as anything else.
"We have so much to play for," said the Dubliner. "We want to finish seventh, we still have Hearts to play and we have a cup final to look forward to so it shouldn't be difficult for anyone to keep themselves focused.
"And if they want to play in the cup final then if they get the chance to play then they give their all and get to the levels that we want."
"It wasn't a classic game but on chances I think we shaded it. Their keeper made a great save from Leigh (Griffiths) late on and (Eoin) Doyle hit the post.
"We had been conceding too many goals, three last week, three the game before that and four the week before that, so it was important that we got back to defending well, so that was probably the most pleasing aspect."