Rod Petrie says newly-created SPFL will be positive for the game in Scotland
Hibs' chairman Rod Petrie is confident that the newly-created SPFL will be positive for the game in Scotland.
Last Updated: 28/06/13 7:48am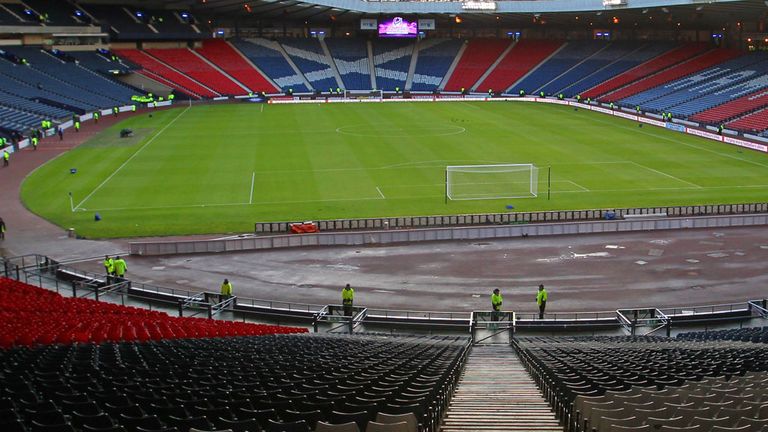 After 15 hours of talks at Hampden Park on Thursday, the Scottish Professional Football League (SPFL) was finally rubber-stamped by representatives of all 42 clubs.
The agreement results in a merger between the Scottish Premier League (SPL) and Scottish Football League (SFL), which will retain a divisional structure of 12-10-10-10 and see the introduction of play-offs and a new financial redistribution model.
Former SPL board member Petrie said: "It's been a difficult day for a lot of people.
"There has been a lot to consider but everybody has approached it in a positive and professional manner.
"I think it's right that everybody took their time and made sure that we got the fine detail correct.
"From a supporters' point of view, they probably don't see a lot of change but from the management of the game and the way that we organise ourselves, it will streamline the way things are done and hopefully we can all get behind some new initiatives for the game going forward."
The new board will comprise Eric Riley, Steven Thompson, Duncan Fraser, Les Gray, Mike Mulraney and Bill Darroch.
It is believed that SPL chairman Ralph Topping and chief executive Neil Doncaster will retain similar roles on the new board for now until a new CEO is appointed.
Stirling Albion operations director Stuart Brown said: "It has been a very long day but we have now got to where we intended to get to.
"We have the 42-club solution. There were a number of financial matters, due diligence matters, that had to be addressed.
"They have now been addressed. The SFL board, as was, is happy that's all been successfully concluded and our board were happy to sign up."
Rangers were associate members of the SFL but are now full members of the new organisation with full voting rights.