The SFA hit Hibernian striker Rowan Vine with a Notice of Complaint
Hibernian forward Rowan Vine has been charged by the Scottish Football Association for remarks he made on social media.
Last Updated: 08/11/13 3:02pm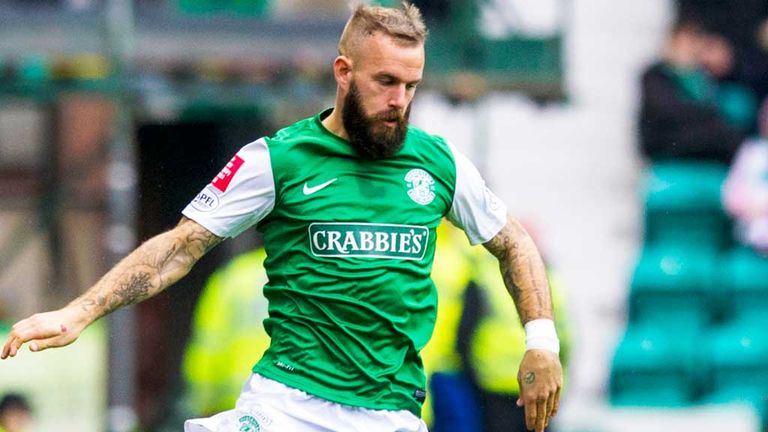 Vine breached SFA Disciplinary Rule 82 "By making offensive comments on Twitter suggesting the use of violence."
The 31-year-old made his comments towards Celtic manager Neil Lennon following the 1-1 draw between the teams at Easter Road on 19 October.
Lennon had criticised Hibernian's physical approach during the game in his post-match interview, and cited an example of a challenge from Vine.
But the former Luton, Birmingham, QPR and St Johnstone player responded on Twitter referring to an incident when former England skipper Alan Shearer had kicked Lennon in the face while the Irishman was playing at Leicester.
Lennon has been targeted with abuse on social network sites previously, and he was physically attacked by a Hearts supporter at Tynecastle in May 2011.
The SFA has set Vine's hearing for Thursday, 28 November, and the player has until Friday, 15 November to respond to the Notice of Complaint.
Asked about Vine being charged, Lennon said: "I am not surprised. I have been up before the authorities for tweeting myself so I am not surprised.
"I don't know if he will get any punishment or not, we will have to see what the hearing brings."