Goodwillie reveals delight
David Goodwillie has revealed it was an easy decision to sign for Blackburn instead of SPL champions Rangers.
Last Updated: 11/08/11 5:42pm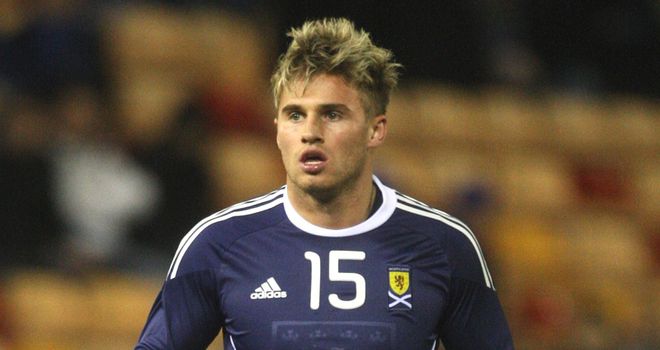 New Blackburn Rovers striker David Goodwillie has revealed it was an easy decision to sign for the Premier League club instead of SPL champions Rangers.
The 22-year-old is set to make his competitive debut for his new club against Wolves at the weekend just a week after sealing a £2million move from Dundee United.
The 2011 SFA Young Player of the Year was also the subject of sustained interest from Rangers, who were understood to have put in a last minute bid to bring Goodwillie to Ibrox.
However, after looking around the facilities at Ewood Park the striker admitted the Lancashire club - as well as the lure of the Premier League - was too much to resist.
"When you come here and see the set-up at Blackburn you understand why players would turn their back on the Old Firm," said Goodwillie.
"In the end it was not a difficult decision to make, I wanted a fresh start and I'm really looking forward to it.
"In the SPL you are playing against teams like St Mirren every other week - to play against teams like Arsenal and Manchester United instead every week is just a different class."
Goodwillie also admits he hopes his experience in the Premier League will help him force his way into the Scotland team.
"I think this will boost my chances of playing for the national team," added the striker.
"I look at players like Charlie Adam and Steven Fletcher who have done well in the Premier League and they inspire you because if they can do it, you can do it too."