Dundee United chairman Stephen Thompson expects high standard of applicants
Dundee United chairman Stephen Thompson is confident the standard of candidate will be high as they look for a new boss.
Last Updated: 18/01/13 3:10pm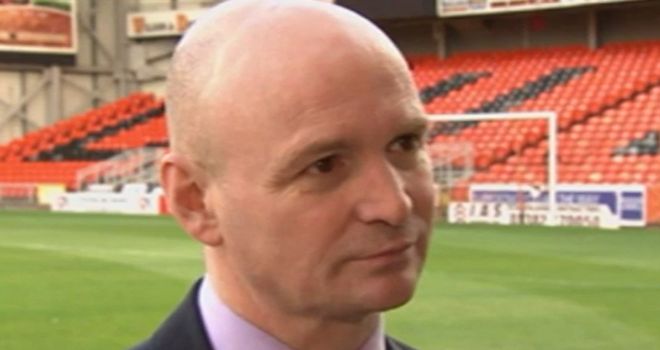 United have decided to part company with current boss Peter Houston when his contract expires at the end of the season.
Thompson insists United have not drawn up a list of possible replacements yet, but he believes the club is an attractive proposition.
"I think a number of people will be interested in the job," Thompson said. "We've got a great fan base, we're a great club and we've got fantastic training facilities at St Andrews.
"With our record over the last few years, I think it would be a club that people would want to come to."
With Houston in place until May, United have time to assess their options, which Thompson reckons will be an advantage in the search for a new manager.
Thompson added: "We haven't got anyone in mind. It gives the board time to look at things. Whether we find somebody in four weeks, two months or three months, time will tell.
"Normally, in football, the manager goes on the Monday and they're looking to get the new manager in on the Wednesday, which makes it extremely difficult.
"What we do have here is a position where we can sit down and say: 'What are we looking for at the club? Who are we looking for as a manager?'
"I think it makes it a bit easier for us."