Jackie McNamara says Rangers will have to battle to sign Jon Daly
Dundee United boss Jackie McNamara says Rangers face competition in their bid to sign striker Jon Daly.
Last Updated: 05/03/13 3:40pm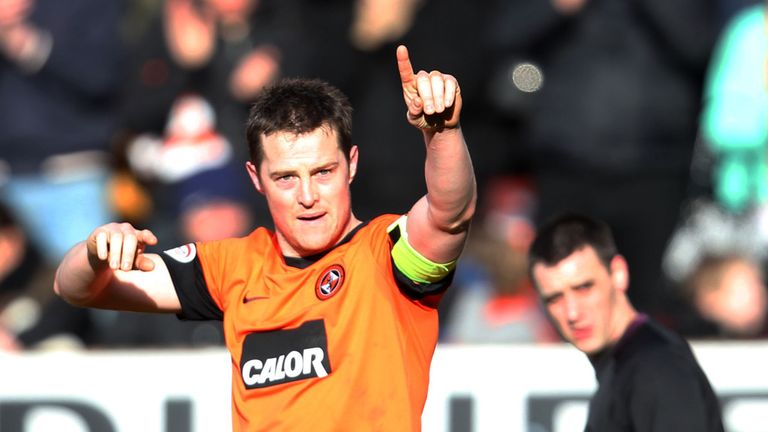 Rangers are hoping to lure the 30-year-old Irishman as they look to persuade free agents to pledge their future to the club when their transfer embargo ends on September 1.
Daly's contract ends in the summer and McNamara is hoping his captain - who has scored 22 goals this season - will sign a new deal with United.
If not, McNamara said Rangers have a fight on their hands to sign him.
McNamara told STV: "Jon has been a great player for Dundee United in his time here. I think it's credit to him that he's highly sought after and I'm not surprised, it's not just Rangers."
McNamara revealed he had spoken briefly with Daly about his future and agreed to reassess the situation at a later date.
But the former Celtic defender expects Daly and any other player to look after their own future first and foremost.
"It's down to the lad and what's best for him and his family," he said.
"If it is with us then great, if not then it is part and parcel of football, you just have to get on with it."