Jackie McNamara sends warning to Dundee United ahead of cup semi-final with Celtic
Jackie McNamara warns Dundee United that they must stay focused to avoid another embarrassing defeat to Celtic.
Last Updated: 14/04/13 5:48pm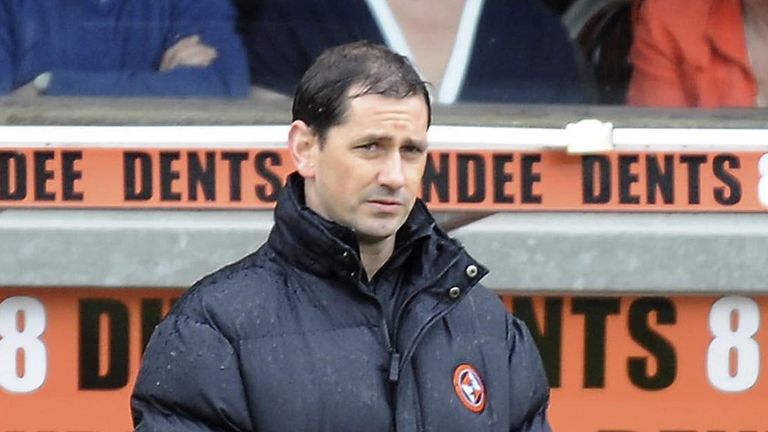 The Terrors take on Neil Lennon's men at Hampden on Sunday, but memories of the clubs' last meeting - a 6-2 thrashing for McNamara's side at Celtic Park in February - are still fresh in the manager's mind.
And the former Scotland international admits his fears ahead of the cup tie.
"The scoreline the last time we faced them at Parkhead was a bit embarrassing. When we went down there, we showed we can create chances," he said.
"We got ourselves an early lead but couldn't put a stop to them getting a goal right after we had scored. Those are the little things you need to be a bit stronger on. We need to defend set-pieces better.
"The biggest thing with playing Celtic is the concentration and focus. If you switch off in games, you can get away with it against some teams. But Celtic will punish you.
"That was evident at Celtic Park. We scored a goal but then lost a corner and they scored from it. Suddenly, from being ahead, we lost a couple more before half-time and were up against it.
"We need the whole team to be playing to their best and concentrating on their jobs."
McNamara, a former Celtic player, replaced Peter Houston as Tannadice manager earlier this year and believes he has managed to build his side's mental toughness since the humiliating defeat at Celtic Park.
"Are the players stronger mentally? I hope so - I think so," he added.
"That's obviously down to the players. The most important thing is how they handle the challenge of playing Celtic.
"We need to get them to enjoy the game and to keep going to the end - not to give up. That's something we have put into our training. If you lose the ball, go and get it back and keep it. That's the sort of things that cause other teams problems.
"We know it's a big ask to go down there and beat Celtic as they are obviously the best team in the country but it is up to us to go and do things properly."