Inverness stand by newco snub
Inverness have reaffirmed their opposition to the Rangers newco joining the Scottish Premier League.
Last Updated: 15/07/12 10:52pm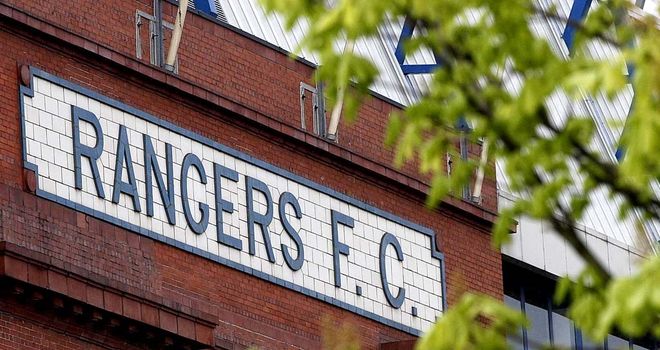 Inverness have reaffirmed their opposition to the Rangers newco joining the Scottish Premier League.
An emergency meeting was held on Sunday by the Inverness board to discuss the Scottish Football League (SFL) decision to admit the Ibrox club to the Third Division and reject a plan to put them in the First.
Reports had suggested that top-flight Scottish clubs could be on the verge of a dramatic U-turn despite being expected to name Dundee or Dunfermline as Rangers' replacement in Monday's annual general meeting.
But Inverness joined Dundee United and Hearts in stating they would not change their initial opposition to the SPL application.
And they dismissed claims their club will be placed in immediate danger from any reduction in income that comes with the SFL decision.
Chairman Kenny Cameron said in a statement: "We are one of the few clubs with no bank debt whatsoever, so our position is very far from immediately threatening, as has been alleged.
"We look forward to the new season on the back of renewed commitment over the weekend from our major shareholders and sponsors, for which we are very grateful.
Control
"They fully appreciate that in May we, like other clubs, set our budget for 2012-13 and now there will be real change to the commercial curve because of events outwith our control.
"It is important that our supporters keep making their contribution via season ticket sales.
"We took their views on board and continue to hold the position that not allowing 'newco' Rangers into the SPL is the correct decision."
Scottish Football Association chief executive Stewart Regan and SPL counterpart Neil Doncaster have claimed the league could lose about £16million annually as a result of losing the Ibrox club for at least three years.
But Cameron said: "At national level, we are optimistic that the SPL's sponsors will take due cognisance of the situation in which the SPL finds itself and will stand behind the league."
Merger
The plan put to SFL clubs on Friday included reforms such as top-flight play-offs and merger of the two leagues and Inverness will push for further discussions on change.
"Our club has for some time been in favour of an expanded SPL and it is clear now that the reorganisation of Scottish football has to be at the top of the agenda," Cameron said.
"We will be supporting such reorganisation over the coming weeks and months."