ICT skipper Richie Foran believes that the club's progress has calmed Terry Butcher's temper
ICT skipper Richie Foran believes that the club's progress has led to the mellowing of Terry Butcher's fiery temper.
Last Updated: 17/01/13 12:39pm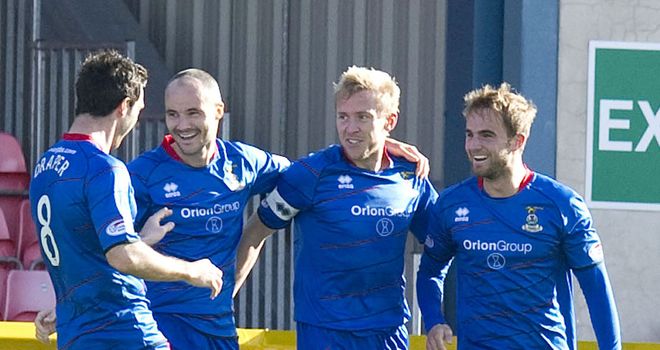 The club are chasing Celtic at the top of the table and have been boosted by the fact that Butcher rejected a recent approach from Barnsley to stay in the Highlands.
Foran told the North Star: "The manager is enjoying it right now. He can sit back a little more because he has confidence in this team.
"He doesn't need to give us a rocket up our backsides every few minutes - he knows that he has a group of winners, lads with the right attitude and grafters. If we are playing the nice football that we want to play then he is happy.
"I think I have mellowed a bit as well. You don't need to be screaming at these lads to get them going. They have good attitudes, from the moment they walk on to the training park to when they walk on to the pitch. We know what we have to do.
"At the start of the season, you are wanting to just keep away from that relegation zone. It's great to be in second place right now, but we have to look at the bigger picture.
"I haven't enjoyed a season like this since we won the First Division when we put a great run together and were battering sides, but it feels much better when it's happening in Scotland's top division."
Inverness host Aberdeen on Saturday as the SPL returns from it's mini winter break this weekend.